Nurturing vibrant start-ups for APEC growth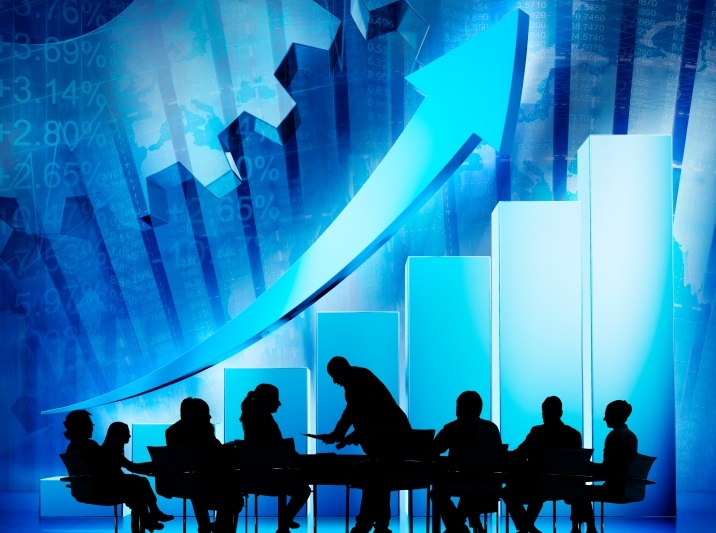 Having the chance to participate in the APEC Start-up Conference helped our company gain more exposure internationally.
At a small factory in the Indonesian city of Bekasi, West Java, workers weld stainless steel panels on the floor.
Remula Inti Rekayasa, a manufacturer of stainless steel tanks, recently participated in APEC SME Innovation Center's one-on-one consulting program in 2012.
The six-year-old Indonesian company has a unique technology that cuts, welds, and puts metal panels together to create a seamless tank, which prevents bacterial contamination from external sources. These stainless steel tanks are used in the food and pharmaceutical industries to hold liquids or chemicals. Companies like Coca-Cola, Dong-A Otsuka and Sanbe Farma are among the firm's customers.
After conducting an initial diagnostic assessment of the company, APEC SME Innovation Center consultants from Korea paid a five-day visit to Remula Inti Rekayasa's production facilities. The consultants focused on streamlining the company's manufacturing process and workplace to enhance overall efficiency. Their recommendations included rearranging machinery and equipment to improve the flow of materials throughout the manufacturing process as well as developing a system for storing and managing the factory's tools.
"We have not made all the changes yet. But we will do it one by one. We first have put new waste boxes and created a storage room for tools," says Beni Eka Gumilar, President of Remula Inti Rekayasa.
"This is only a beginning. But, the biggest benefit of the consulting services is now we understand the importance of workflow management that covers workplace organization to inventory management and production."
APEC SME Innovation Center
Each year, the APEC SME Innovation Center selects four to five economies and provides one-on-one consultations for five firms in each economy. In 2012, the Center targeted its innovation consulting program in Indonesia, Malaysia, Peru and the United States and assisted 20 firms that year. A survey conducted by the APEC SME Innovation Center showed that 85 percent of the participating firms in 2012 adopted the consultants' recommendations.
"In 2009, the APEC SME Innovation Center launched its Innovation Consulting Program to provide SMEs with business diagnosis on their management systems as well as technical consultancy to help build capabilities of SMEs in the APEC region," explains Mr Yi-won KIM, Director of the APEC Innovation Center in Korea. "Between 2009-2012, we have consulted 96 companies in 7 different APEC economies from Indonesia to Peru."
As part of the APEC Small and Medium Enterprises Working Group's Daegu Initiative to promote small business innovation, the APEC SME Innovation Center (SMEIC) was established in Korea in 2005 and is funded by the Small and Medium Business Corporation of Korea.
Small and medium enterprises (SMEs) account for around 90 percent of businesses in the APEC region and employ as much as 60 percent of the work force. Yet, they only generate around 30 percent of the region's exports. APEC's Small and Medium Enterprises Working Group creates initiatives to nurture the development of SMEs and build their capacity to engage in international trade.
APEC Start-Up Conference
Another recent initiative is the APEC-funded Start-up Conference in 2012 organized by the Small and Medium Business Corporation of Korea and the APEC SME Innovation Center. The APEC Start-up Conference was held in June 2012 in Seoul, Korea with around 500 participants from 19 economies.
At the conference, Jeff Hoffman, co-founder of Priceline.com, shared his entrepreneurial journey from idea to execution and Timothy Leung, Head of Global Supplier Development at Alibaba.com, discussed empowering start-up companies to go global.
Eight early stage entrepreneurs from APEC economies, including Chinese Taipei, Indonesia, Peru, China, Philippines, Thailand and Korea, also had the opportunity to pitch their business ideas and products to venture capitalists and successful entrepreneurs for feedback and mentoring. Moreover, the conference provided valuable networking opportunities for entrepreneurs, connecting them with potential venture capitalists, mentors and board members—an essential element of start-up company success.
Peruvian Company Connects with Key Mentors at Conference
Cinepapaya.com, an internet start-up company from Peru, was one of the companies that gained valuable contacts at the APEC Start-up Conference. Founded in March 2012, Cinepapaya.com received initial funding of USD 50,000 from an accelerator program of Telefonica, one of the world's largest telecommunications firms.
Cinepapaya.com offers online movie tickets sales, movie trailers and reviews on their website and mobile phone apps in Peru, Chile and Columbia with plans to expand throughout Latin America.
Gary Urteaga, co-founder of Cinepapaya.com, says that "the APEC Start-up Conference in June 2012, provided the opportunity to meet Jeff Hoffman, co-founder of Priceline.com."
"Jeff Hoffman kindly agreed to become a Board member of the Cinepapaya.com Board of Advisors and he has been mentoring and advising our company through email and skype calls ever since," says Mr Urteaga. "Having the chance to participate in the APEC Start-up Conference helped our company gain more exposure internationally."
Since then, Cinepapaya.com has expanded to 10 employees and in March 2013, the company closed their first round of seed capital of USD 500,000 from four investors, including the Silicon Valley fund, 500 Startups. In just one year, Cinepapaya.com's valuation has grown from USD 500,000 to USD 2,500,000.
Moving forward, APEC continues to work on nurturing vibrant SMEs throughout the Asia-Pacific region. This year, as part of Indonesia's APEC 2013 priority of sustainable development with equity, APEC is forging ahead to promote greater SME inclusion in the global economy through a number of current programs, including the 2013 APEC Start-up Conference in Lima, Peru this September.