On Business Ethics and Supply Chains in COVID-19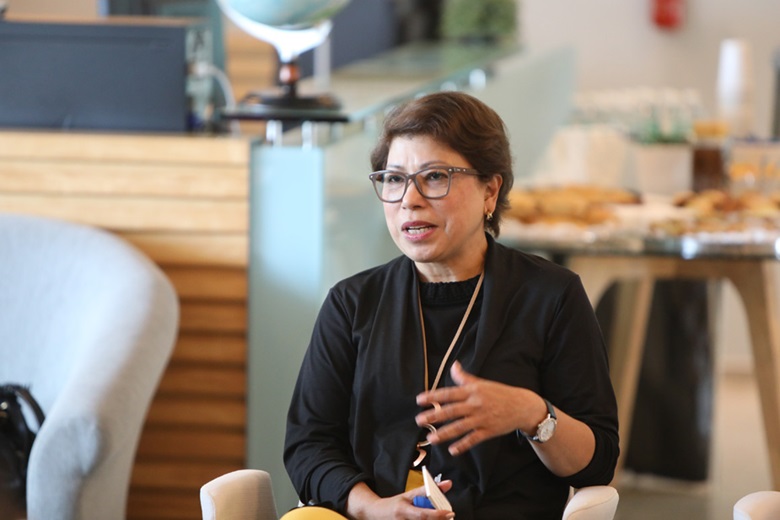 Remarks delivered during the "Special Webinar Session: CoViD-19 & Business Ethics for APEC SMEs Initiative," Medical Technology Association, Thursday 21 May, 8.00am
Thank you, Andrew.
Let me begin by thanking Nancy Travis, Vice President Global Compliance & Governance, Advanced Medical Technology Association, who reached out to me about this event. I also want to thank the organizers for this kind invitation to speak at this webinar and all the work that has been done to make this webinar possible.
These are indeed challenging times for all of us. Challenging as it is, it also provides us an opportunity to reflect on the situation as it unfolds and consider the lessons that we are learning from this pandemic on a daily basis.
I'd like to make three key points. First, this pandemic has brought into sharp focus the medical industry, specifically, the concerns around the supply chain of the industry, its resilience and the governance around the supply and distribution of medical essentials. It is necessary to ensure that access to legitimate products is not disrupted. It is important that in emergencies such as the one brought on by the pandemic, we are not tempted into allowing expediency to trump ethics.
And here's the rub, as they say. We need to ensure integrity on the part of the manufacturer, and governance of the part of public and private sectors. The quality of governance determines a country's effectiveness to manage shocks and provide assistance. There is basis for us to be concerned that lack of governance, lack of transparency and accountability, low bureaucratic competence, and burdensome regulatory systems can impact the supply and distribution of needed medical goods.
So while the industry must ensure the quality and integrity of the products, procurement policies of both the private and public sectors must be transparent and predictable, with no opportunity for discretionary decision-making.
In this context, I am pleased that APEC bodies such as the SME Working Group, Anti-Corruption and Transparency Working Group and the Life Sciences and Innovation Forum have in place mechanisms that are all the more relevant today. Here I'm referring to the Business Ethics for APEC SMEs, specifically to ensure that the those involved in the medical sector abide by the Kuala Lumpur Principles Medical Device Sector Code of Ethics, and make use of the APEC's Supply Chain Security Toolkit to build capacity of the regulators, industry members and all involved in any part of the supply chain for medical products. These are both enabling initiatives that provide a platform for capacity-building and sharing of best practices for enterprises in the medical sector. And their value lies in the fact that both these initiatives were the product of collaboration between the private and public sectors as well as academia.
Whether one looks at the concerns arising from the pandemic, from the perspective of supply chain or access to legitimate medical products, it ultimately boils down to business ethics. The Kuala Lumpur Principles Medical Device Sector Code of Ethics covering integrity, independence, appropriateness, transparency and advancement were well thought through and rings true more so today than when members of the Working Group put pen to paper on these matters. In fact, we must credit the team with the foresight in doing this.
Likewise, the work done on APEC's Supply Chain Security Toolkit. This is a comprehensive resource that addresses areas of vulnerability in the medical product supply chain. It covers the entire supply chain and life cycle of medical products and focuses on developing—and implementing through training programs—processes, procedures, and tools directed at enhancing global medical product quality and supply chain security. This toolkit can be used in conjunction with the World Health Organization's (WHO) guidance on developing a national plan for preventing, detecting, and responding to actions, activities, and behaviors that result in substandard and falsified medical products. The Toolkit, which has elements, including, good manufacturing practices, good distribution practices, clinical and retail pharmacy practices, reinforces the code of business ethics for the industry.
My second point is about collaboration and coordination. What has also become apparent during this challenging time is that we must coordinate efforts to keep trade open, and to ensure the integrity in the supply and distribution of medical products. I am an advocate of collaboration whether within organizations or across organizations and entities. Today, it is even more important to appreciate work being done in the different fora within APEC and public officials across the region. It is imperative to also engage and collaborate with the different parts of society on the broader aspect of business ethics. This includes treatment of workers, especially migrant workers employed throughout the supply chain.
Which brings me to my third point. Just as we engage each other to ensure our efforts to support businesses and contribute to the greater good, we must be just as au fait in communicating what we are doing, and subject ourselves to scrutiny by members of civil society, and the media. For isn't this what the code of business ethics is about: doing what is right, working together and supporting each other in this endeavor, and communicating how and what we are doing for the greater good of society, the ultimate beneficiary of all our work.
On that note let me again thank all of you for your attention and wish you a very fruitful discussion.
#
Dr Sta Maria is the Executive Director of the APEC Secretariat