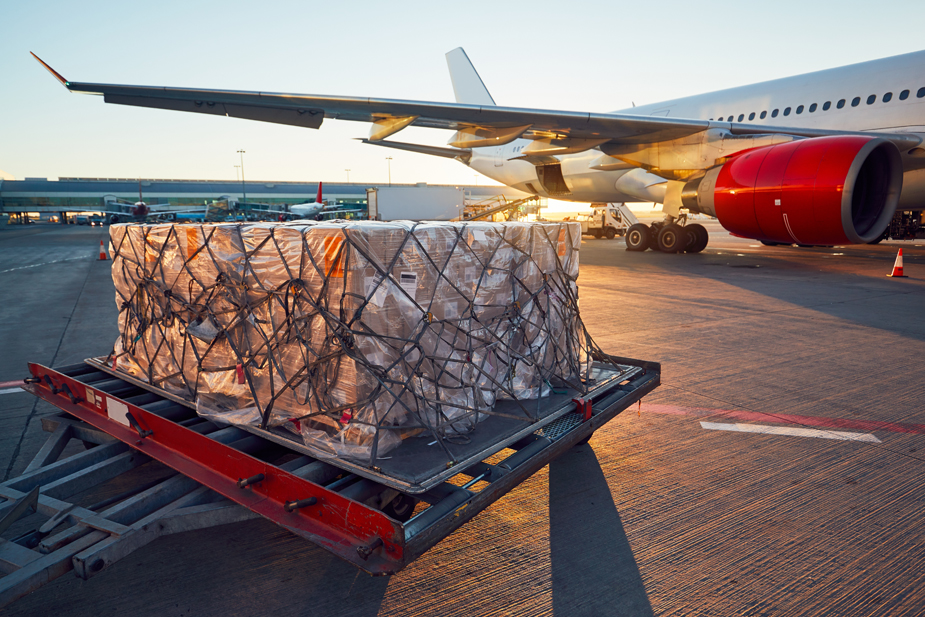 APEC Progress on Air Cargo Security
Ho Chi Minh City , Viet Nam, 19 April 2012
Keynote speech delivered by Ambassador Muhamad Noor, Executive Director of the APEC Secretariat, at the 3rd APEC Air Cargo Security Workshop in Ho Chi Minh City, Viet Nam.
Introduction
Ladies and gentlemen, before I begin, I would like to first thank the Ministry of Foreign Affairs and Ministry of Transport of Viet Nam for hosting this important dialogue and for inviting me to update you on APEC's air cargo security progress.
This 3rd APEC Air Cargo Security Workshop falls at a critical time.
To be sure, an uneven global economic recovery and, in particular, a crisis in Europe are weighing on air cargo demand. Growth in both volumes and yields are expected to be flat globally in 2012, according to the International Air Transport Association or IATA.
Yet, despite these headwinds, the sector in this corner of the world is keeping a fairly steady upward flight path, with significant implications for APEC members and the broader global economy.
Carriers in the Asia Pacific haul some half of air cargo worldwide. And in 2010, according to Airport Council International, air cargo traffic here increased faster than any other region at 18.6 percent year-on-year, compared to a 15.2 percent rise globally.
APEC economies are the clear growth drivers in this equation. That same year, eight APEC members were home to 21 out of 25 of the world's busiest airports by cargo traffic.
What's more, Boeing, for its part, says that air cargo traffic globally will expand 5.9 percent annually over the next twenty years, led by our region.
The inter-Asia market alone is predicted to expand 7.9 percent annually over this period, which quite literally speaks volumes about where we are now and what we can expect for the region's air highways moving forward.
Here in Ho Chi Minh City, Long Thanh International Airport's cargo terminal is expected to handle up to five million metric tons of cargo annually when it becomes operational in 2020. This is about 830,000 metric tons more than Hong Kong in 2010, when it edged Memphis, home to FedEx's world headquarters, to become the world's busiest air cargo hub.
Magnifying the significance of this trend, though air cargo accounts for only 0.5 percent of volumes traded globally, it constitutes 35 percent of goods traded by value.
APEC role defined
What this means is that now more than ever, the onus is on APEC economies, in particular, to ensure the safe, efficient flow of air cargo and, by extension, safeguard arteries of integrated trade and investment that are at the heart of APEC and the modern global economy.
Put another way, this is about protecting a supply chain that today brings in USD66 billion or 11 percent of total revenue for the airline business, which itself supports 33 million jobs and USD3.5 trillion in economic activity.
This task is even more crucial when you consider the high volume of perishable food that relies on international air cargo to arrive quickly and securely before going to market, and feeds billions of consumers worldwide.
APEC Leaders grasp the stakes and need for the region's economies to take immediate action.
In their Growth Strategy, delivered in Yokohama in 2010, APEC Leaders specifically called upon members to protect the region's citizens' economic and physical well-being and to provide the secure environment necessary for economic activity.
In order to accomplish this goal, economies should strive to sustain efforts to identify and implement initiatives to mitigate the risk of attack, disruption and misuse in the air cargo space, and promote secure trade expansion.
To this end, I am pleased to report that APEC is making considerable strides as we seek to make good on our commitment in practical, meaningful and lasting ways.
Efficiency, cost-saving
APEC is moving full steam ahead with efforts to advance initiatives that safely and effectively streamline cargo security checks by customs authorities and limit shipment delays, added cost and uncertainty.
In particular, we are making critical inroads in fostering Authorized Economic Operator or AEO programs among member economies which are of course designed for this very purpose.
AEO or comparable regimes such as those in place in New Zealand, Singapore and the US, and the determination of peer APEC economies to follow suit, with the assistance of capacity building workshops, is highly encouraging, though not an end unto itself.
As these types of programs proliferate in the Asia Pacific and become integrated into the region's aviation-based supply chain, it is necessary to act now to limit discrepancies that could serve to undermine their intended benefits.
With this in mind, APEC is closely coordinating with relevant parties, including institutions such as the World Customs Organization, and via this collaboration has built off of an APEC AEO Compendium to issue APEC AEO Best Practices guidance.
In doing so, APEC has moved another step forward with its bid to facilitate common AEO guidelines and standards in the region, and advance implementation of mutual recognition arrangements between APEC economies.
Seeking greater private sector input, APEC's Sub-Committee on Customs Procedures has meanwhile endorsed plans for a virtual Customs-Business Working Group and is poised to host another influential Customs-Business Dialogue in Kazan, Russia later this year, with WCO involvement.
APEC measures along these lines helped to lower trade transaction costs by 5 percent between 2007 and 2010, and will contribute to members' efforts to meet APEC Leaders' commitment to achieving an APEC-wide 10 percent improvement in supply chain performance by 2015, with significant potential benefits for air cargo entities and the economic activity they facilitate.
Safety enhancement
On the security front, APEC is conducting practical exercises targeting the shipment of contraband, including in postal and express consignments, helping customs authorities identify model practices for effective border enforcement and mapping ways to effectively target and interdict a broader range of dangerous and illicit goods.
Related APEC capacity building efforts include projects and workshops that are examining issues such as canine screening, explosives detection and technical checkpoint and security bottlenecks, and further promote sensible, harmonized policy responses in-line with international standards forwarded by the likes of the International Civil Aviation Organization as well as efficiency and cost-cutting objectives.
There's no mistake about it, such initiatives are making a positive contribution to air cargo safety.
However, as successful as the Asia Pacific has been in clamping down and deterring terrorist incidents in the air over the last decade, including those which seek to wreak havoc through air cargo channels, we must nevertheless remain on-guard and closely monitor new and emerging threats.
Correspondingly, APEC is stepping up its focus on the supply chain vulnerabilities of more risk-prone economic sectors. The Counter-Terrorism Task Force, for example, is implementing the APEC Food Defence Initiative to cooperatively develop platforms that can strengthen member economies' food defence training and capabilities, and help them better protect against terrorist-led contamination and supply chain disruption.
It's encouraging to see that APEC economies have completed a high number of annual Counter-Terrorism Action Plans of late, which both draw on and promote shared lessons and advances, and enhance air cargo security.
Disaster response
Of course, we must be prepared to deal with all manner of contingencies. As such, APEC is pushing ahead with the APEC Trade Recovery Program to ensure that the flow-of-goods is restored as quickly as possible in the event of a major disruption, including a terrorist attack.
In 2012, APEC is undertaking a multi-year project in conjunction with the private sector to build an operational system for ensuring trade recovery and resilience across the region. This includes the development of a template to exchange information, ranging from incident description to affected airports, delays, restrictions, screening and scanning rule changes and cargo import clearance prioritization.
Based on a Trade Recovery Survey, APEC has already endorsed the adoption of a set of Essential Elements of Information or EEIs, voiced commitment to sharing related findings with the WCO and looks to identify and pilot potential EEI exchange methods moving forward.
APEC is meanwhile developing practical disaster risk management and research mechanisms, with a focus on strengthening business and community resilience, enhancing public-private partnerships and reducing emergencies and disaster risks. We furthermore remain committed to nuclear safety cooperation, with an eye on coordinated capacity building and best practice sharing.
The skies ahead
APEC's Consolidated Counter-Terrorism and Secure Trade Strategy presented to APEC senior officials last November spells out APEC's efforts for the next five-plus years in these areas. The strategy notably offers member economies an integrated framework for approaching the very initiatives that I've discussed this morning within APEC's broader agenda.
Collectively, we seek to advance cross-cutting opportunities for regionally-tailored capacity building, information-sharing and collaboration, with hands-on support from the public and private sectors, multilateral institutions and APEC sub-fora, reflecting the varied challenges of securing air cargo and need to approach them as such.
This on-going push further lays the groundwork for achieving APEC's 2012 goals, among them the creation of a secure environment that fosters the opening of trade and investment corridors and economic integration, food security protection and supply chains connectivity.
Based on working-level experiences and insights voiced in exchanges such as this one, APEC will continue to do all that it can to collaboratively address efficiency, cost-saving, safety and disaster response white spots, offer value adding solutions and encourage stakeholders to jointly and proactively bolster air cargo security in our region, for the benefit of our integrated economies and shared future.
Thank you very much.