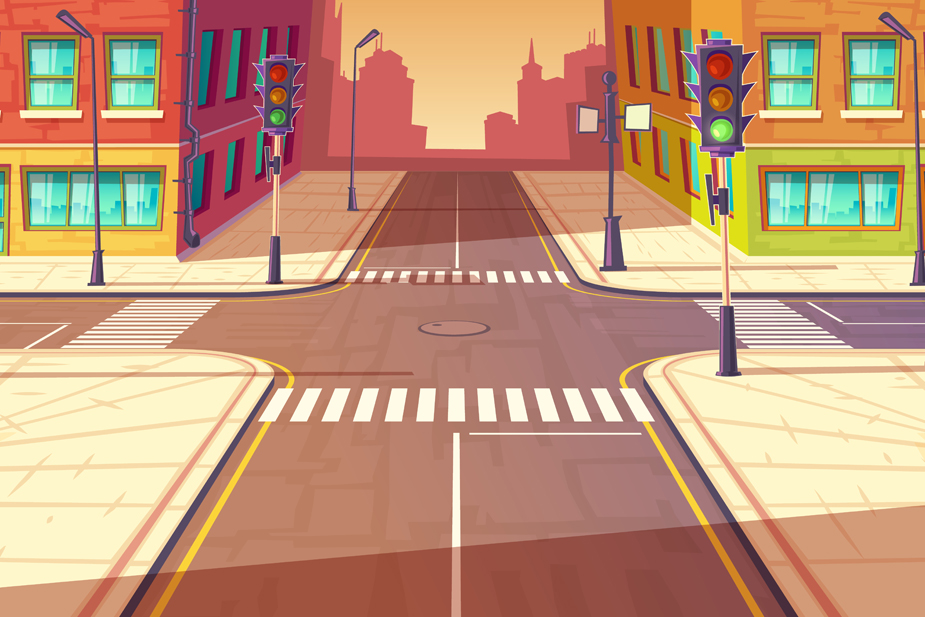 At the Crossroads: Decisions in a Dynamic Asia
Seoul, Korea, 18 August 2011
Good morning, distinguished guests, students, ladies and gentlemen.

Let me first begin by congratulating the Harvard Project for Asian and International Relations Conference organizers for once again holding this important event and for the continued commitment to nurturing the region's future leaders.

2011 marks the 20th anniversary of this conference. It is indeed a great honour and privilege to be participating in this event. Since 1991, this conference has brought together countless students from the world's foremost universities to engage in dialogue with their peers, as well as with esteemed global leaders from government, business and academia.

Last year, the APEC Secretariat hosted a group of HPAIR students at our headquarters in Singapore. Students and the Secretariat's diplomatic staff had a robust discussion on many of the key issues concerning the region, and on how APEC is tackling these issues so that we can all enjoy higher quality growth. That discussion was an excellent learning opportunity for all of us.

Today, I am delighted to join you again on your turf to further deliberate on APEC and to highlight the pivotal role it plays in the region. This morning, I would also like to share with you some of APEC's key achievements over the last two decades and outline our current priorities. Importantly, I would also like to challenge you, since I have the privilege of opening the conference. In line with this year's conference theme: "At the Crossroads: Decisions in a Dynamic Asia," APEC will be launching a photography competition in early September. I encourage you to put the outcomes of this conference into images and submit them for professional review.
__
At APEC, we are keenly aware that the decisions we make today are critical to the successes of our member economies tomorrow. That is why in 2011, with the US as host economy, APEC has resolved to intensify its pursuit for economic integration and growth in the region – a decision that will no doubt bring greater prosperity and stability to the Asia-Pacific.

APEC is also working hard, at the same time, to advance regulatory coherence among its members and promoting growth that is greener and more environmentally sustainable. Already a lot has been done throughout the year to push these priorities ahead, but before I go into further details, I would like to first take a step back and put APEC into an historical context.
__
APEC was established a little over twenty years ago in 1989 – and in 1989, ideas about free trade were not the dominant discourse as it is today. But several trends – such as advances in information communications technologies and the shift in geopolitical power from the mid-Atlantic to the mid-Pacific – were bringing economies in the Asia-Pacific closer together. APEC was the response of regional governments to these trends.

Since its inception, APEC's mission has therefore been to liberalize and facilitate trade and investment, with the ultimate goal of enhancing the region's prosperity.

APEC comprises 21 diverse economies bordering the Pacific Ocean – from North and South America, to Asia and Oceania. Together these economies account for 40 percent of the world's population, 44 percent of global trade, and 55 percent of world GDP.

So based just on scope and geography, APEC's reach is transpacific, reflecting the need for greater cross-Pacific economic and strategic engagement and relationships.
__
It is also important to note that APEC has some key features that differentiate it from other international bodies. For example, APEC operates on the basis of non-binding commitments, consensus and open dialogue. Many, if not most, international organizations function on the basis of formal agreements and commitments made by its members.

This absence of binding rules, however, and the presence of an open and consensual environment provide the needed space for innovation and closer collaboration between members and other stakeholders, including business and academia.

This has in turn led to tangible, and intangible, benefits including: greatly reduced tariffs; cheaper and easier business procedures; and, more generally, better mutual understanding and relations between member economies.
__
We've come a long way in our short history. In Bogor, Indonesia in 1994, APEC members set 2010 as the deadline for industrialized economies and 2020 for developing economies to reach the goal of free and open trade and investment.

To help economies meet, what are now known as the Bogor Goals, APEC works in 3 broad areas:

Firstly, APEC's efforts to support trade and investment liberalization and facilitation focus on reducing, and eventually eliminating, tariff and non-tariff barriers.

Secondly, APEC focuses on reducing the cost and improving the ease of doing business, for example, by harmonizing customs procedures in the region.

And thirdly, through APEC's Economic and Technical Cooperation (ECOTECH) program, it provides capacity building at the institutional and individual levels to assist member economies, their businesses and citizens to gain the necessary skills to take advantage of global trade.
__
Last year, APEC conducted an assessment to determine what progress has been made on the goal of free and open trade and investment.

The results were positive, showing that member economies have taken concerted action and progressed in a wide array of economic, trade, investment and social areas.

If we look at average tariffs in the region, you will find that they have fallen from 17 percent when APEC was established in 1989 to 6.2 percent in 2009. Non-tariff barriers have also been substantially reduced across APEC economies. Most of those are WTO-consistent measures.

This progress on liberalization and facilitation has created a much greater level of regional economic integration than would otherwise be expected. In fact, we have seen a more than five-fold increase in APEC members' total trade (goods and services) between 1989 and 2010 from US$3.1 trillion to US$16.8 trillion.

Research carried out by APEC's Policy Support Unit also demonstrates that APEC economies already enjoy a high degree of de facto integration, despite the fact that members are not bound by a comprehensive, multilateral trade agreement.

APEC economies are three times more likely to export to, and two times more likely to import from, a fellow member than a non-member. As a consequence, APEC economies enjoy a higher share of intra-regional trade than the EU, and a much higher share than NAFTA and ASEAN-7 economies. But we do not stand on our laurels. We also recognize that more work needs to be done.

It is also important to note that while we recognize the development of several regional groupings, we see these institutions as complementary to, rather than competing with APEC.

We refer to this as a 'layered approach' – where different institutions focus on sub-sets of issues or on sub-sets of economies – and we view this approach as more likely resulting in greater regional integration than a one-size-fits-all approach.

Already we are seeing that APEC's progress towards the Bogor Goals has contributed to real, concrete benefits for people living across the Asia-Pacific region. Over the span of 10 years, from 1999 to 2009, GDP of APEC economies grew by 29.2 percent, employment by 10.8 percent, while poverty was reduced by 35 percent.

And as part of APEC's Economic and Technical Cooperation agenda, APEC is helping, especially developing member economies, their businesses and citizens to accrue the benefits of globalization through capacity building. Each year, APEC funds around 100 projects, to a total value of about US$8 million to provide capacity building at both the institutional and individual levels. Currently, 146 projects are in train to a value of around US$13 million.
__
Ladies and gentleman, let me now turn to 2011 and APEC's priorities for this year. As I have earlier mentioned, with the United States as host economy, APEC has decided to focus on three priority areas:
Strengthening regional economic integration and expanding trade;
Promoting green growth; and
Advancing regulatory cooperation and convergence in the region.
Progress in these areas has already been made throughout the first half of 2011. This includes the implementation of several capacity-building projects that foster good regulatory practices in various sectors; the promotion of smart grid adoption in urban centers; and the development of programs to help small, green businesses grow.

APEC Senior Officials met last May in Big Sky, Montana to further deliberate on these three priorities. Significantly, APEC Trade Ministers identified three "next generation" trade and investment issues to focus in 2011 and they are:
Facilitating global supply chains;
Enhancing SME participation in global production chains; and
Promoting effective, non-discriminatory and market-driven innovation policy


More work will be done in these areas in terms of improving the flow of goods and services within the Asia-Pacific and helping SMEs internationalize. APEC small businesses and entrepreneurs will no doubt be among the main beneficiaries.

Coming up in September in just a few short weeks, APEC Senior Officials will be meeting in San Francisco, California for the third time this year to further progress the three priorities for 2011.

In particular, APEC will be holding its first-ever Joint Energy and Transportation Ministerial Meeting where APEC Ministers responsible for those sectors will discuss ways to move the APEC region towards a low-energy and low-carbon sustainable transport future.

Headlined by US Secretary of State Hillary Clinton, the US will also host the APEC Women and the Economy Summit around the same time, bringing together the region's senior private and public sector representatives for a dialogue on fostering women's economic empowerment in APEC economies.

The year will then culminate with the APEC Economic Leaders' Meeting in Honolulu, Hawaii, in November.
__
From what I have shared earlier, it is clear that the decisions that APEC has made throughout the years have brought about significant improvements to our economies, businesses, and the lives of everyday people living in the Asia-Pacific.

It is also clear that the decision to make positive change in the future ultimately lies in the hands of our youth. You represent the future of the region's economic leadership. It is our hope therefore that you will learn what APEC has also learned over the past years: that only by cooperation and closer integration between economies and citizens, including youth, can we make the right decisions to improve the well-being of everyone. And only together can we help bring increased prosperity to the Asia-Pacific region.

__
Finally, it's possible for students from APEC economies to also become engaged in the APEC process. Each year, a youth-focused initiative called the APEC Voices of the Future, is held during Leaders' Week. This is an excellent platform to discuss APEC-related issues and to network with fellow students and business leaders from APEC economies. I encourage you to get involved.

But I also remind you of my earlier challenge: to covert the findings from this conference and your views of the APEC into a photographic story. We will be posting more information on our website. You can also find us on Facebook or follow us on Twitter. These links can found on the APEC homepage.

Thank you.