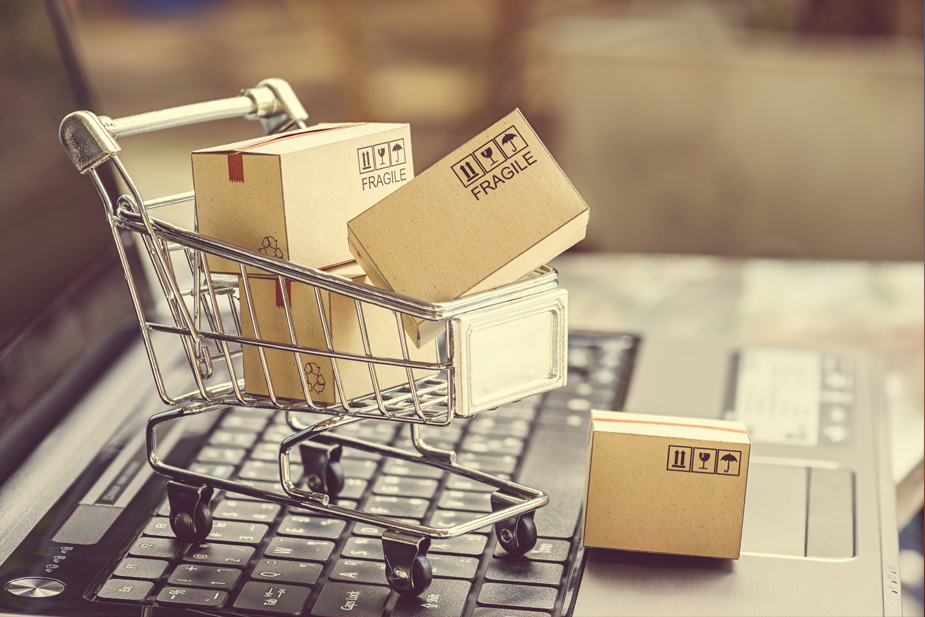 APEC Forum on Digital Economy and E-Commerce Development
Quanzhou, People's Republic of China, 11 July 2011
Introduction
Distinguished guests, ladies and gentlemen,

It's a great pleasure and privilege to be here to participate in the APEC Forum on Digital Economy and E-Commerce Development here in the vibrant city of Quanzhou, China.

I would like to begin by sincerely thanking the host and organisers:
China's Ministry of Commerce;
The APEC E-Commerce Business Alliance; and
The China International Electronic Commerce Centre.
May I also take this opportunity to acknowledge:
Mr. Jiang Yaoping, Vice Minister of the Ministry of Commerce, China;
Mr. Ye Shuangyu, Deputy Governor of Fujian Province;
Mr. Liu Junsheng, Chairman of the APEC E-Commerce Business Alliance; and
Mr. Xu Gang, Secretary of CPC, Quanzhou Municipal Committee.


This morning, I would like to open the Forum by saying a few words about APEC: to outline what APEC is doing to advance electronic commerce in the region, and to highlight how APEC is facilitating economies to move towards achieving greater prosperity in the digital age.

APEC and E-Commerce
This is APEC's core business. We are focused on liberalizing and facilitating trade and investment in the Asia-Pacific region. E-commerce plays a significant role and provides important support to advancing this agenda.

With electronic commerce, more information is made available and business transactions are also made more efficient and less costly. Importantly, entrepreneurs are now able to reach new global markets, even without establishing a physical presence.

This reminds me of the story of a craftsman in Australia who produced whips from crocodile skin. To expand his customer base beyond the tourists visiting his local community he started a website, and soon after received an order from an Inuit customer in northern Canada. It's not quite a case about selling snow to an Eskimo, but it does show the immense trade opportunities that technology creates, especially for a small business.

The same way e-commerce has transformed many of the region's small businesses; it has also redefined various industry sectors and business operations, fostering new supply networks and business models.

In fact, since the mid-1990s, we have seen a tremendous worldwide increase in the amount of trade conducted electronically. China, in particular, is leading the growth of e-commerce in the region. Recent figures show that, in China's online retail sector alone, sales are expected to more than triple to US$159.4 billion over the next five years, from US$48.8 billion in 2010.

These figures indicate the opportunities e-commerce brings to trade and the wealth it generates for economies, businesses and individuals.

APEC has long recognized the potential of e-commerce as a driver of growth for businesses. Responding to the times, in 1998, APEC Ministers developed an innovative Blueprint for Action on Electronic Commerce. It mobilized governments to create an environment in which businesses could take advantage of e-commerce.

Since then, APEC's Electronic Commerce Steering Group was formed to provide a coordinating role for APEC e-commerce activities and puts into action what was set out in the Blueprint.

Essentially, the group helps economies develop legal, regulatory and policy environments that are predictable, transparent and optimized so as to make it faster, easier and cheaper to do business. It is also working towards achieving a paperless trading environment by promoting the use of electronic documents and internet technologies when conducting cross-border trade.

Importantly these policies have resulted in actual cost savings for businesses.

APEC is continuing its work on trade facilitation and promoting electronic commerce remains a key priority area. Other priority areas include enhancing business mobility and addressing standards and customs issues. Other relevant APEC working groups are engaged in developing and implementing activities to advance each of the priority areas.

This work falls under APEC's Trade Facilitation Action Plans, which have resulted in a 5 percent reduction in business transaction costs in the region between 2002 and 2006. An additional 5.2 percent reduction, in real terms, is estimated during the 2007-2010 period under APEC's second Trade Facilitation Action Plan.

APEC enables economies to participate in the digital economy
To drive prosperity in the digital age, APEC is also keenly aware of the need to focus on technology access and education, and the development and adoption of ICTs among member economies.

That's why in the year 2000, APEC Leaders set the goals of tripling internet access throughout the region by 2005 and achieving universal access by 2010.

In 2008, APEC's Telecommunications and Information Ministers met in Bangkok and declared that the goal of tripling internet access had been met. And in 2010, APEC Ministers met in Okinawa and declared that the goal of achieving universal internet access had also been met. They went on to set the more ambitious target of guaranteeing universal access to broadband by 2015. Work to achieve this goal is already underway.

Innovation and knowledge are significant elements for economies and enterprises to grow and they are critical to APEC's progress in this area. It is therefore essential for governments and businesses to promote sound innovation policies that enable the use of electronic commerce, primarily through ICTs.

To this end, APEC has developed a Digital Prosperity Checklist which outlines specific actions economies can take to use ICTs as catalysts for economic growth and development. These actions cover enhancing ICT-related infrastructure, investment, innovation, intellectual capital, information flows, and integration.

APEC has also launched a groundbreaking initiative on data privacy that consists of a set of collaborative projects that will make cross-border flows of personal information secure and accessible, so that consumers are safe and business transactions are protected. This includes the establishment of the multilateral APEC Cross-Border Privacy Enforcement Arrangement (CPEA) that facilitates information sharing and cooperation between authorities responsible for data and consumer protection in the APEC region.

These e-commerce issues are cross-cutting in nature and therefore are championed by different APEC working groups that cover telecommunications and human resources development. These issues are also advanced by engaging the private sector – through the APEC E-Commerce Business Alliance – to accelerate the overall development of the industry.

APEC USA 2011
This year, with the United States as host economy, APEC is focused on strengthening regional economic integration and expanding trade; promoting green growth; and advancing regulatory cooperation and convergence.

To make progress on these goals, APEC Trade Ministers have identified effective, non-discriminatory and market driven-innovation policy as one of the key "next generation" trade and investment issues on which to focus in 2011. APEC is also putting much attention on facilitating global supply chains and enhancing SME participation in global production chains.

E-commerce will, no doubt, assist economies and businesses to further realize these objectives, as trade is expanded and more products and services are bought and sold over electronic systems. In this way, APEC economies become more integrated and APEC's work on trade and investment liberalization and facilitation is further enhanced.

Conclusion
What I've shared with you is just a glimpse of the ongoing work APEC is doing to promote electronic commerce. Perhaps most importantly, APEC recognizes the importance of bringing businesses and governments together and encouraging the active participation and contribution of the private sector.

I look forward to the innovative strategies and effective policy recommendations that will arise from the discussions. They will no doubt contribute greatly towards APEC's work in electronic commerce and to advancing APEC's digital economy agenda going forward.

Thank you.