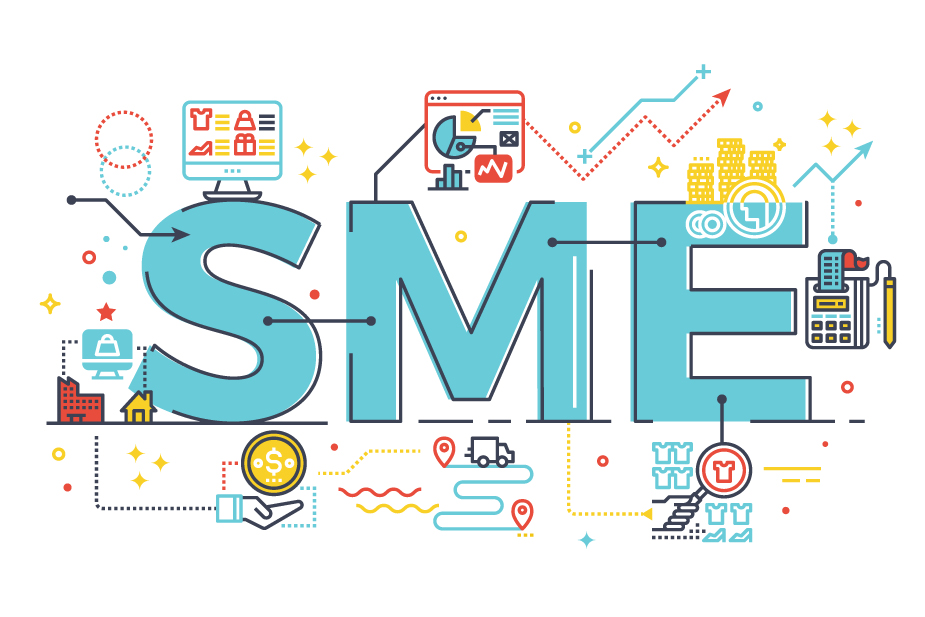 APEC SME Green Innovation Conference
Seoul, Korea, 18 April 2011
Good morning, ladies and gentlemen,

Please allow me to first express my sincere appreciation to the organizers – the APEC SME Innovation Center and Korea – for inviting me to speak at this 2011 APEC SME Green Innovation Conference.

Thank you for the warm and generous hospitality you've extended to us and to all APEC delegates and participants here in Seoul.

This city is home to some of the world's most innovative and high-tech companies and industries. Importantly, Korea has put in place since 2008 her Green Growth Strategy when President Lee Myung-bak proclaimed "low carbon green growth" as the economy's new long-term vision for economic growth. This is therefore a fitting location for APEC member economies and businesses to gather to share knowledge and generate innovative ideas to tackle global challenges including achieving sustainable or green growth.

For APEC, this Conference is also particularly timely because during the current APEC USA year 2011, one of the priorities is promoting green growth. APEC includes some of the world's fastest growing economies and is home to about 40 percent of the world's population. Not surprisingly, the region accounts for around 60 percent of world energy demand – and this demand is on the rise. In recent years, we have seen a rise in food and fuel prices and the continuing emission of harmful greenhouse gases the world over. These challenges highlight how critical pursuing green growth is to environmental sustainability and the future prosperity, including the Asia-Pacific region. That is why APEC is committed to promoting sustainable economic growth and helping economies make a successful transition to a clean energy future – one which is low carbon and resource efficient. These calls-to-action are enshrined in the APEC Growth Strategy that was adopted in Yokohama, Japan last year.

APEC's commitment towards protecting our environment in fact dates back earlier than Yokohama. APEC Leaders in 2007 resolved to cut greenhouse gas emissions. They set aspirational targets to reduce energy intensity to at least 25 percent of 2005 levels in the region by 2030.

Since then, under the auspices of the APEC Energy Working Group, good progress has been made in transforming these policy directions into practical action – through numerous capacity building 'green' projects that focus on the use of smart grids, efficient building design, biofuel development and carbon sequestration. As a result, the energy intensity reduction goal will be far surpassed if recent trends continue.

Ladies and Gentlemen,

According to the economist, Joseph Schumpeter, innovation is defined simply as "doing things differently in the realm of economic life."

APEC Leaders recognised that constant innovation and increased use of information and communications technologies (ICTs) have contributed to dramatically expanded trade, enhanced productivity, and wider and faster financial and information flows. Furthermore, the adoption of policies that foster an enabling environment for innovative growth will be increasingly crucial for future prosperity. Technology breakthroughs and ICTs play a significant role as a primary driver of economic growth, and innovation in new products and services can enhance progress on critical global issues, including the environment, energy, and transportation.

Innovation will also be the engine that drives the Asia-Pacific region towards green growth. And small, medium and micro enterprises in the APEC region will no doubt be among the accelerators speeding up such growth. That is why the work put into formulating and implementing the Daegu Initiative – a 15-year innovation plan that was launched by APEC SME Ministers in 2005 – is so important.

With leadership and foresight, the first cycle of the initiative provided opportunities for APEC members to evaluate their own SME innovation policies that help create economic and policy environments conducive for SME innovation. For example, Korea's Small and Medium Business Administration (SMBA) encourages collaborative research and partnership between SMEs and universities, while Canada's National Research Council (NRC) provides expert knowledge and technical and business advice to interested SMEs through their Industrial Research Assistance Program. The establishment of this APEC SME Innovation Center in Korea to help small businesses embrace the culture of innovation and maximize the benefits of technology through consulting services and sharing of innovation policy experiences is also within the context of the Daegu Initiative.

Going forward, the APEC SME Working Group will be hosting a workshop in the margins of the 2011 APEC SME Ministerial Meeting in Big Sky, Montana next month. The aim of this workshop is to help SMEs in the APEC region grow their export sales of green products and services.

These are just some of the work being carried out within APEC economies to develop and enhance innovative SMEs. The Daegu initiative provided the necessary platform for APEC officials and SME representatives to come together to share best practices and gain practical insights. These initiatives – together with renewed support for green growth in the APEC USA 2011 host year – are bringing APEC's environmental goals closer to reality.

Ladies and Gentlemen,

In 2011 as part of the green growth priority, APEC is promoting trade and investment in the environmental goods and services sector – or EGS for short. Among others, APEC will focus on addressing non-tariff barriers to trade in environmental goods, technology and services – including advanced technology demonstration products, such as vehicles, and remanufactured and recycled goods that reduce waste and save energy.

Importantly, enabling businesses to trade in these good and services more easily will encourage economies, especially those that are in the process of development, to follow a path toward sustainable development.

Ladies and Gentlemen,

It is widely known that small enterprises and the entrepreneurs who run them represent the bulk of all businesses in the APEC region. In fact, SMEs account for nearly half of the jobs created.

Small start-up firms tend to bring about pioneering ideas that are converted to new products, goods and services in the marketplace. Innovative SMEs are in a good position to come up with creative solutions and lead in alleviating our environmental concerns.

For these reasons, supporting and helping to develop APEC's small, but dynamic firms is critically important for the region and for securing growth that is innovation-based and environmentally sustainable.

Ladies and Gentlemen,

A solid foundation for significant green growth outcomes is being put into place within APEC. This foundation creates a conducive environment that allows small innovative firms in high-productivity industries such as biotechnology, renewable energy and green ICT to flourish.

There is no doubt that today's forward-looking APEC SME Green Innovation Conference conducted as part of the Green Initiative – the Second Cycle of the Daegu Initiative – will be of significant benefit to APEC delegates and small business representatives, as innovative ideas are shared and greater technical cooperation is achieved.

With APEC's renewed focus on promoting trade and investment in the rapidly growing environmental goods and services sector, APEC is also promoting opportunities for SMEs. The market is wider and now is the time for entrepreneurs to take advantage of this.

SMEs involved in the EGS sector can also benefit from APEC's ongoing efforts to simplify documentation processes and other customs procedures when importing and exporting. In fact APEC aims to make doing business in the region 25 percent cheaper, faster and easier by 2015.

Ladies and Gentlemen,

This conference demonstrates that the greening of our economies represents a new engine of growth – one that serves as both a net generator of jobs and a vital strategy for reducing carbon emissions, enhancing energy efficiency, and preventing the loss of biodiversity.

In other words, we don't need to make a trade-off between economic growth and environmental sustainability. These are not merely compatible objectives, but are mutually necessary for the future of economies, businesses and citizens.

The rewards of greening APEC economies are tangible and considerable. And the time to engage in that challenge is now.

I am hopeful that this Conference will also produce recommendations for APEC economies and for APEC SME Ministers to consider in the coming month. Given your direct involvement in the green sector, your voice is essential to APEC officials who are crafting regional policies to give a boost to this burgeoning industry.

Thank you and I wish you every success with your discussions at this conference.