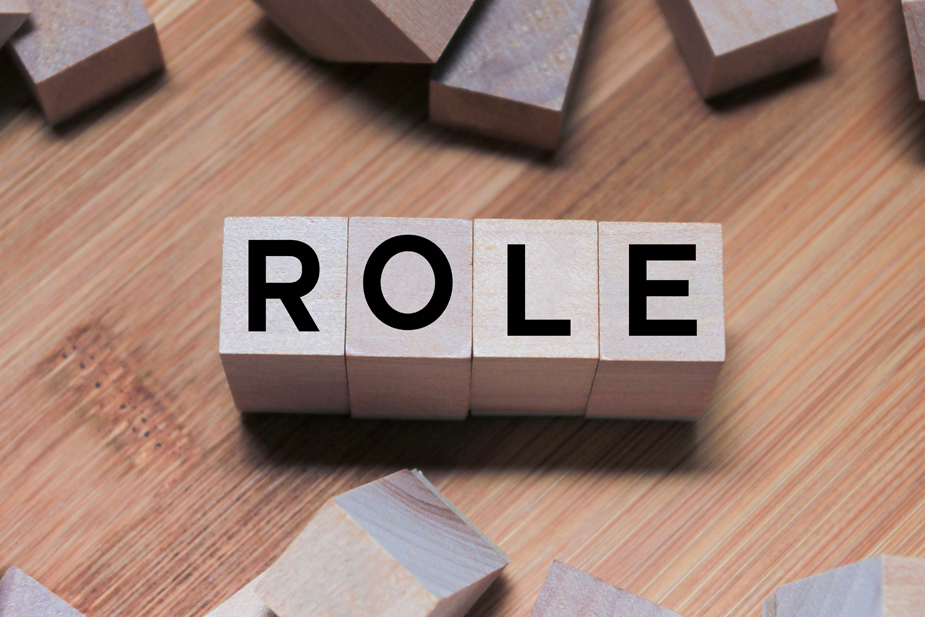 APEC's Role in Regional Development - Challenges and Prospects for Regional Cooperation
Singapore, 13 January 2011
This morning I would like to talk about 3 things: APEC's role in regional development and cooperation. Second, outline the priorities for the United States as APEC host in 2011. Third, discuss my plans as Executive Director to improve the APEC Secretariat here in Singapore to better support the United States and other members hosting APEC in the years ahead.
As I'm sure you are all aware, APEC is an international organisation with a mission to promote trade, investment and economic cooperation. APEC was established 21 years ago and it comprises 21 very diverse economies from both sides of the Pacific Ocean. The slide shows when each economy joined APEC.
APEC member economies account for: 40% of the world's population or nearly 2.7 billion people; 43% of world trade or just over US$17 trillion; 53% of world GDP or US$32 trillion.
APEC's strategic value
APEC is a powerful entity on the world stage. It is a strategic vehicle for diplomatic and economic engagement between key players such as the US, China, Japan and Russia. It plays an important role in advancing negotiations in other forums such as the WTO. In particular, APEC is a positive influence in WTO negotiations as it supports the process in each negotiating group in Geneva and strengthens the multilateral trading system. APEC helped bring about a successful conclusion of the Uruguay Round in 1993. At their annual meeting in Yokohama in November, APEC Leaders expressed a strong commitment to bring the Doha Development Agenda to a prompt and successful conclusion, directing their ministers to engage in negotiations "with a sense of urgency in the end game."

APEC's ongoing work is guided by the Bogor Goals of "free and open trade and investment in the Asia-Pacific" – set by Leaders in Bogor, Indonesia in 1994. Because of differing levels of development, two broad timetables were set:
Free and open trade for industrialised economies by 2010
Free and open trade for developing economies by 2020
2010 was the deadline for industrialised economies to reach the Bogor Goals. Over the course of the year, APEC conducted an in-depth assessment that was analytically sound, credible and transparent. Five industrialised economies were examined. Eight developing economies volunteered to undergo early assessment, before their own target date of 2020. 
The assessment concluded that these 13 economies have made significant progress toward achieving the Bogor Goals, with substantial reductions in barriers to trade and investment. But it also said that more work needs to be done.
APEC's achievements
When APEC was formed in 1989, average tariffs in the Asia-Pacific region were around 16.9 percent. Then in 1996, average tariffs in the APEC region stood at 10.8 percent. By 2008, tariffs fell to 6.6 percent. This translated into a significant reduction of 61 percent in formal barriers to trade in the region between 1989 and 2008. Under APEC's first completed Trade Facilitation Action Plan (TFAP I), trade transaction costs in the region also fell by 5 percent between 2002 and 2006.
APEC's activities have contributed to a six-fold increase in members' total trade between 1989 and 2008. Employment in APEC economies grew by 14% between 1996 and 2007, while poverty was reduced by 42% between
1994 and 2007. GDP per capita in the vast APEC region has also increased by 47 percent during the same period.
Recent research by the APEC Policy Support Unit shows that APEC membership has a very strong effect on trade. APEC economies are three times more likely to export to, and two times more likely to import from, a fellow member than a non-member. APEC members enjoy a higher share of intra-regional trade than even the EU, and a much higher share than NAFTA and ASEAN economies.
Impact of APEC membership on trade among members is therefore comparable to a free trade agreement, even though APEC members are not bound by formal rules or trade treaties.
APEC and business facilitation
APEC is working towards the goal of making it 25 percent cheaper, faster and easier to do business by 2015, under the Ease of Doing Business Action Plan. An interim target of 5 percent improvement is expected by end of this year (2011).To accomplish this, APEC focuses on five priority areas: Starting a business, getting credit, enforcing contracts, trading across borders and dealing with permits. This plan will particularly assist the development of the region's small and medium enterprises.
APEC economies are also encouraged to undertake regulatory reforms to reduce the cost and complexity of doing business, from modifying taxation and superannuation arrangements to simplifying licensing processes. In the 2010 World Bank's Ease of Doing Business Report Ranking, 6 APEC economies were ranked in the top 10 positions.
APEC is continuing its work on trade facilitation in the priority areas of: Customs procedures, business mobility, standards and conformance, electronic commerce. Relevant APEC fora are engaged to develop and implement key activities to advance each priority area.
A well-known example of APEC's work on improving the region's business environment is the APEC Business Travel Card. This card is used by over 80,000 travellers throughout the year in most APEC member economies. The scheme provides bona fide business travellers with pre-approved visa clearance and expedited airport processing when visiting APEC economies. Russia recently joined the scheme and today all of APEC's 21 member economies participate. Applications for APEC Business Travel Cards continue to increase.
APEC's economic and technical cooperation agenda
Given APEC's mix of industrialised and developing economies, APEC has also focused on building the capacity of all members to engage in trade and make necessary domestic reforms.
These capacity building activities transform deliberation into action. They focus on five broad areas - structural reform, regional economic integration, human security, safeguarding quality of life through sustainable economic growth and addressing the social dimensions of globalization (inclusive growth).
Capacity building is a crucial tool to help developing economies boost trade, and thereby generate growth, jobs and development. Research by the World Bank shows that one additional dollar spent on "Aid for Trade" in the areas of trade policy and regulatory reform would generate about USD 2,300 in increased trade in APEC.
APEC 2011 outlook
Following a successful 2010 year hosted by Japan, culminating in the Leaders' meeting in Yokohama in November, the United States assumed the mantle as host in 2011.At an informal meeting of APEC officials in Honolulu in December, the US outlined its priorities for the year ahead. Over the year, meetings of APEC ministers, senior officials and working groups will be held to turn these priorities into concrete actions.
The first priority is strengthening regional economic integration and expanding trade. This includes working towards a Free Trade Area of the Asia-Pacific (FTAAP) in the form of a comprehensive free trade agreement. APEC will also work to define, shape and address the next generation of trade and investment issues that should be included in 21st century trade agreements in the region.  
APEC will work to eliminate barriers to trade and prevent new barriers from emerging, promote adoption of policies and regulations that foster innovation and promote the use of information and communication technologies, as well as advancing structural reform in APEC economies.
The second priority is promoting green growth. APEC will step up its work on promoting sustainable economic growth and helping economies make a successful transition to a clean energy future. This includes promoting trade and investment in environmental goods and services, by focusing on addressing non-tariff barriers to trade in environmental goods, technology and services. APEC will address non-tariff measures related to advanced technology demonstration products, such as cars, and remanufactured and recycled goods.
The third priority is expanding regulatory cooperation and advancing regulatory convergence. APEC will strengthen its work on streamlining regulations between economies to promote free flowing trade of products and services. One area that APEC is currently addressing is greater harmonization and convergence of standards and testing across the region, particularly in the area of energy efficient products.
In 2010, the APEC Secretariat focused on its own development as a more professional organization, clearly focused on meeting the needs of its customers or members. This included developing a strategic plan that included capacity-building for Secretariat members, as well as sharing information and knowledge and team building. It also included improvements in its project management process, and prudent internal resources management.
At the same time, the Secretariat exerted its best efforts to support APEC Japan's 2010 priorities. This included actions in the areas of Secretariat logistical and technical services, research and policy support, as well as communications and media activities.The Secretariat has, therefore, been implementing its operational responsibilities in a manner that is aligned with its strategic objectives.
Let me briefly explain my plans to increase professionalism at the Secretariat in 2011. The Secretariat will develop an annual training plan based on analysis of skills required by staff to meet the organization's objectives. It will also develop a template for a strategic plan for use by APEC working groups to ensure alignment between APEC's overall objectives and the role of APEC fora.  It will continue to build awareness in the business community, through communications and media activities, of APEC to harness business involvement towards increasing trade and investment. APEC firmly believes that close collaboration with business is important to creating policies in the region that work in line with actual business operations. It will continue to introduce improvements in the project management process to cater for multi-year projects.
APEC's commitment
There is growing consensus that the APEC region is the most promising economic powerhouse that will drive economic growth globally. Reports from international organisations including the Asian Development Bank and the International Monetary Fund show that economies in Asia are indeed leading the way in global recovery with projected double digit growth rates.
On the other side of the Pacific, Harvard Professor Joseph Nye recently reminded that the US economy is ranked fourth in global economic competiveness and is leading in many new growth sectors including IT and biotechnology.
But challenges remain and regional recovery from the financial crisis is still fragile. APEC continues to work towards its mission of advancing free trade and investment, which is a crucial engine of economic growth, jobs and development. APEC also plans to continue to cooperate with all of its stakeholders to achieve the vision of an economically-integrated, robust, and secure Asia-Pacific community. Thank you.