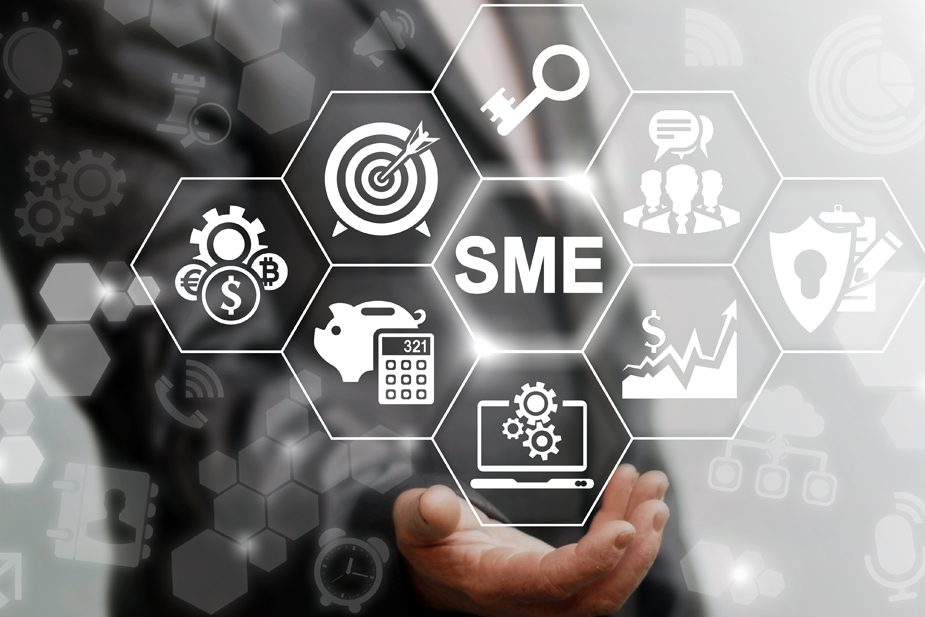 APEC SME Crisis Management Training Workshop
Singapore, 23 May 2010
Introduction
Good morning distinguished guests, ladies and gentlemen,
Let me begin by first congratulating the APEC SME Working Group, Chinese Taipei, and its partner economies on establishing this landmark APEC SME Crisis Management Centre.
Given the importance of SMEs to the region's growth and prosperity, and given the challenges SMEs face in the current economic environment, it's a very timely initiative.
Hence I'd like to commend the Centre's founders for their foresight, and thank them for the important contribution they are making to the sustainability and development of SMEs in the Asia-Pacific.
I would also like to thank the organisers for inviting me to speak at this inaugural training workshop. It brings me great pleasure to be present at this event.
In fact, it takes me back to my first APEC experience - when as a civil servant with the Malaysian Ministry of Human Resources - I attended human capacity building workshops in Chile and Australia.
The workshops covered topics such as new pathways for learning, internships and mentoring. When I returned home to Malaysia we implemented programmes that drew on the lessons we had learned, and the programmes turned out to be successful.
Today I serve as the Executive Director of APEC, and I'm glad to have had first-hand experience of how effective APEC's activities can be.
So before we begin what is sure to be a productive training workshop, I would like to share some of my thoughts about APEC, our 2010 agenda, and what we are doing to bolster and develop small and medium enterprises in the region.
APEC and Inclusive Growth
APEC's goal, since its inception in 1989, has been to achieve regional prosperity by promoting free and open trade and investment.
But we now live in different times and a new strategy for growth is necessary. With the economic crisis still fresh in minds, APEC understands that we cannot return to "growth as usual."
That's why this year APEC is pursuing a new growth paradigm - centred on balanced, inclusive, sustainable, innovative and secure growth - to position the region for long-term economic recovery and development.
Today I would like to highlight one aspect of the strategy - namely, inclusive growth.
The region has seen stellar growth rates and GDP per capita has almost tripled since APEC was established. However, there are still income and opportunity gaps for certain groups, such as citizens in developing economies and small businesses.
APEC has therefore resolved to ensure that future economic growth is more inclusive and that its benefits are spread more widely. Supporting the development of SMEs is a key component of this.
APEC's work on SMEs
SMEs are critically important to the region. It's well known that they make up more than 90 percent of all businesses and employ as much as 60 percent of the region's total workforce. At present, however, SMEs account for only 30 to 35 percent of exports and they are vulnerable to economic crises and shocks. So a lot of work can be done.
APEC has already made great strides to assist SMEs - particularly in the areas of market access and SME policy development.
For example, last year's "SME Innovation Seminar" held in Korea provided the opportunity for government officials and researchers to examine the role of technological innovation in SME sustainability and growth.
Importantly, APEC also goes beyond the policy level to directly build capacity at the business level.
To this end, way back in 2001, APEC created the International Network of Institutes of Small Business Counsellors - or APEC-IBIZ for short. This network provides training and certification for consultants, counsellors and other professionals who advise small businesses across the region. 15 APEC economies are currently involved in the programme and its efforts continue to enhance the competitiveness of the region's SMEs in the global market.
In future, an even more tactical approach to the needs of SMEs will be taken. This is due to the SME Working Group's new Strategic Plan that will guide SME-related projects up to the year 2012.
The Plan covers 6 priority areas, namely:
Enhancing the business environment,

Building crisis management capability,

Promoting market access,

Accelerating innovation,

Improving access to finance,

And encouraging sustainable business practices.
Champion economies have already been identified to drive work programmes in these areas. And importantly, APEC's research arm - the Policy Support Unit - will monitor and measure the projects' outcomes.
Moreover, recognising the fact that many SMEs are run by women, the
SME Working Group is working closely with APEC's Gender Focal Point Network, the APEC Business Advisory Council and APEC's Women's Leaders Network - to advance SME opportunities for women.
SMEs in the broader APEC agenda
In addition to the many SME targeted initiatives, APEC's broader agenda on trade liberalisation and facilitation benefits small businesses too.
It's important to keep this in mind as APEC assesses how far members have progressed towards meeting the Bogor Goals of free and open trade and investment in the region, by 2010 for industrialised economies and by 2020 for developing economies.
Certainly the early analysis looks good. It shows for example that average tariffs in the region now stand at 6.6 percent, as opposed to 17 percent when APEC was established.
Under APEC's First Trade Facilitation Action Plan, APEC economies achieved a 5 percent reduction in trade transaction costs and further progress in that direction is expected under the Second Trade Facilitation Action Plan. Trade facilitation measures are also important for SMEs.
Conclusion
So while the APEC tide is clearly raising all ships, it's also clear that through initiatives such as this, APEC is giving an additional boost to small and medium businesses.
We can therefore be more confident that when future storms arise - and arise they will - the region's SMEs will be better prepared to weather them.
Thank you.