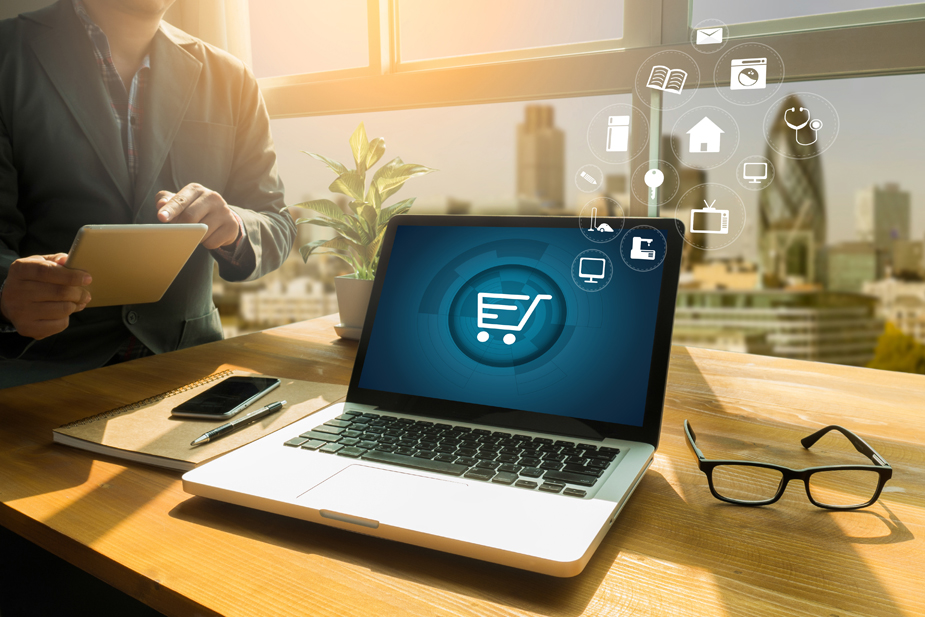 4th APEC E-Commerce Business Alliance Forum
Singapore, 19 May 2010
Introduction
Distinguished guests, ladies and gentlemen,
It's a great pleasure and privilege to be here to participate in the 4th APEC E-Commerce Business Alliance Forum.
APEC's Executive Director Ambassador Muhamad Noor is currently engaged in preparations for key APEC meetings in Japan next week, and he has asked me to convey his regrets that he is unable to join us today.
Speaking on his behalf, I'd like to begin by sincerely thanking the host and organisers:
The People's Republic of China's Ministry of Commerce

The APEC E-Commerce Business Alliance

and The China International Electronic Commerce Centre
May I also take this opportunity to express my appreciation for the presence of:
Mr Li Chuncheng, Secretary of Chengdu Municipal Committee

Mr Jiang Yaoping, Vice Minister of the Ministry of Commerce, China

Mr Yang Xueshan, Vice Minister of the Ministry of Industry and Information Technology, China

Mr Huang Xiaoxiang, Vice Governor of Sichuan Province

Mr Lu Shiche, Chairman of Asia PKI Consortium

Mr Li Yue, Vice President of China Mobile

and Mr Liu Junsheng, Chairman of the APEC E-Commerce Business Alliance
This morning I'd like to say a few words about APEC: to outline what APEC is doing to advance electronic commerce in the region, and to highlight what APEC is doing to drive the region forward towards greater prosperity in the digital age.
APEC and the ECSG
APEC has long recognised the potential of e-commerce and ICTs - both as drivers of growth for business and as human capacity building tools. Indeed APEC has a long history of promoting participation in the digital economy, beginning in 1996 with APEC's endorsement of the WTO Information Technology Agreement.
Responding to the times, in 1998, APEC Ministers developed an innovative Blueprint for Action on Electronic Commerce. It mobilised governments to create an environment in which businesses could take advantage of e-commerce.
A year later, APEC Senior Officials formed a special task force on electronic commerce. It has since been elevated to become the Electronic Commerce Steering Group, or the ECSG for short. I'm sure some of you are already familiar with its work. But for those who are not, this group provides a coordinating role for APEC e-commerce activities and puts into action what was set out in the Blueprint.
Essentially, the ECSG helps economies develop legal, regulatory and policy environments that are predictable, transparent and optimised so as to make it faster, easier and less costly to do business. The ECSG has, for example, been promoting the use of electronic documents and internet technologies in international trade to achieve a paperless trading environment.
Importantly these policies have resulted in actual cost savings for businesses.
Thanks to APEC's Trade Facilitation Action Plans - which promote the uptake of electronic commerce - business costs in the region were reduced by 5 percent between 2002 and 2006.
A second plan aims to achieve a further 5 percent reduction between 2007 and 2010. I'm happy to say that we're confident of meeting this target.
APEC enables economies to participate in the digital economy
To drive prosperity in the digital age, APEC is also keenly aware of the need to focus on technology access and education, and promoting the development and take-up of ICTs among member economies.
That's why in the year 2000 APEC Leaders set the goals of tripling internet access throughout the region by 2005 and achieving universal access by 2010.
In 2008, APEC's Telecommunications and Information Ministers met in Bangkok and declared that the goal of tripling internet access had been met. They also went on to set the more ambitious target of guaranteeing universal access to broadband by 2015. Work to achieve this goal is already underway.
This year, with the economic crisis still fresh in minds, APEC is pursuing a new growth paradigm for the region. This new growth strategy is centred on knowledge-based growth and on establishing an environment that fosters innovation.
Today innovation and knowledge are critical elements of growth for economies and it is essential for governments and businesses to encourage innovation. The playing field in the digital age has levelled off considerably. Less industrialised economies and small companies with innovative ideas can now achieve long-term competiveness, and ultimately succeed in a globalised world.
At APEC, we call this promoting digital prosperity. To this end APEC has developed a Digital Prosperity Checklist which outlines specific actions economies can take to use ICTs as catalysts for economic growth and development. These actions cover enhancing ICT-related infrastructure, investment, innovation, intellectual capital, information flows, and integration.
The currency of the digital economy is the ability to use, transfer and process information. Protecting privacy and securing information flows are therefore necessary for the proper functioning of e-commerce and for businesses to reap its full benefits. To achieve this, APEC launched a groundbreaking Data Privacy Pathfinder initiative in 2007. The Pathfinder works to make cross-border flows of personal information secure and accessible, so that consumers are protected and business transactions are facilitated.
As these issues have cross-cutting implications, they are championed by a variety of working groups within APEC: from the ECSG, to the Telecommunications and Information Working Group, the Human Resources Development Working Group, and more.
Conclusion
Unfortunately my allocated time today doesn't allow for a full description of everything APEC is doing in terms of promoting electronic commerce. What I've shared with you is just a glimpse of the ongoing work APEC is doing to advance the digital economy agenda.
Perhaps most importantly, APEC recognises the importance of bringing businesses and governments together and encouraging the active participation and contribution of the private sector.
I am therefore very pleased to be a part of this fourth APEC E-Commerce Business Alliance Forum and I look forward to an interesting, informative and lively discussion.
Thank you.