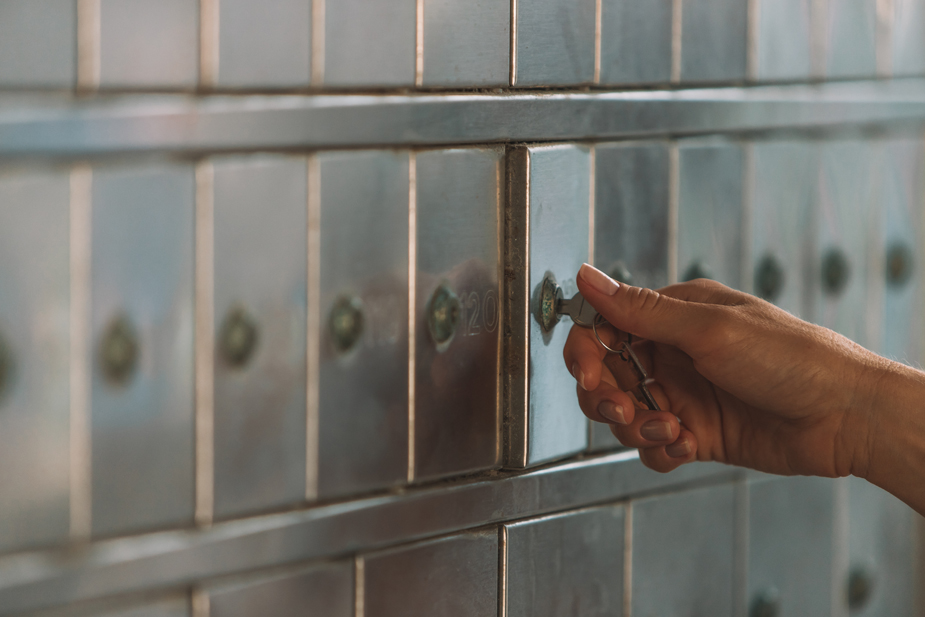 5th China International Finance Forum: Private Banking, Private Equity and Asset Management
Shanghai, People's Republic of China, 20 September 2008
I would like to extend my thanks to the organizing committee of the China International Finance Forum. Indeed, a forum for all relevant institutions is fundamental to a comprehensive and coordinated approach. For this reason I am very happy to share with you the importance of the finance sector to APEC.
When it was founded in 1989, APEC was a 12 member organization seeking to promote sustainable economic growth through trade and investment liberalization and facilitation throughout the Asia-Pacific region.
APEC is unique not only in its mandate but in its approach: decisions and plans are voluntary and non-binding. Actions are undertaken when parties are convinced of their value and not solely out of obligation. This means that it may take longer to galvanize collective action; but that commitments are genuine. It might even be argued that they are more likely to be successfully implemented.
Faithful to its original mandate, APEC has experienced tremendous gains since its formation. It now includes 21 members and is home to both developed and developing economies in the Americas and Asia. Members account for half of world trade, 41 percent of world population and 55 percent of world GDP.
Its achievements have been remarkable and have been driven mostly by market forces. From 1994-2004, 195 million new jobs were created in the region including 174 million in lower-income economies, and 165 million people have been lifted out of poverty - a reduction of one third. Exports increased by 113 percent and foreign direct investment by 210 percent.
This is not to say that the road has been smooth. The 1997 financial crisis left an indelible mark on businesses and individuals alike. For APEC, it served as a springboard to address the inherent weaknesses of the existing financial systems. To this end, the "crisis" was not destructive but served to fortify and invigorate the state of financial affairs in Asia. In retrospect, it might be observed as a time of restructuring.
Over the long-term, APEC grew stronger and more dynamic. It's purchasing power parity tripled. It's GDP has exceeded the global average. Trade with the rest of the world has risen from US$ 3 trillion to over US$ 13 trillion in 2006; exports from US$1.5 trillion to US$ 6.5 trillion and tariffs decreased by an average of 11 percent. Intra-APEC merchandise trade has more than doubled and 15 of APEC's 21 members rank among the top 40 exporting nations.
At APEC's inception, China accounted for 6 percent of APEC's intra-merchandise import shares. By 2003, having come through the crisis, China had established itself among APEC's most significant members and one of its largest sources of imports. By 2006, China accounted for 21 percent of APEC's intra-merchandise import shares.
Overall, China's GDP growth has averaged more than 9 percent per year over the past 25 years with an estimate of 10.4 percent recorded for 2007. As China's economy continues to expand and develop, the demand for energy resources, infrastructure, technology and goods and services is growing exponentially.
Again, the world is at a critical juncture. For the entire international community, this particular point in time might be considered a catalyst.
The world's financial system continues to be influenced by recent dramatic fluctuations in world stock markets as a result of the failure of what was once thought to be indestructible financial institutions. Combine this with the instability of what was traditionally a stable currency; the consequences of climate change which can be seen throughout the world; the impact on the energy market by the dramatic increase in the price of oil; upcoming elections in the region that could have a significant impact on future political dynamics; and the break down of the Doha negotiations and we have a perilous economic situation that puts our international economic system and social stability in a very risky situation.
Similarly to 1997, uncertain conditions might be leveraged as an opportunity for positive change. One of the most notable developments is the increasing interdependence among world economies and, in this respect APEC is uniquely positioned to respond to challenges.
Half of world trade is carried out under free trade agreements and of the approximate 300 FTAs in existence, 119 are in the APEC region. Drawing from a multiplicity of cultural and economic contexts, APEC can accommodate change by building upon, developing and expanding financial systems that are already in place.
APEC approaches the financial system from several directions.
One way is through the Finance Ministers' Meeting. Coming together annually to share information on regional macroeconomic and financial developments and to exchange views on national and regional policy priorities, Ministers promote sound and credible policies for sustainable and broad-based developments throughout the region. They have a fundamental interest in issues with implications for economic growth and provide Leaders with useful perspectives on regional policy responses.
In 2007, APEC Finance Ministers determined that climate change and energy security have a critical impact on economic growth in the region. A World Bank study has now been launched through APEC on the Economic Impacts of Climate Change, to provide a new framework for collaboration and capacity building in the region. Ministers also committed to deepening private capital markets and to securing the transparency and sustainability of government finances.
Finance Ministers in 2008, are expected to agree to new initiatives in the area of economic stabilization policies through the development of secure and sustainable food production, regulation, distribution and marketing systems; and to strengthening capital markets in the APEC region. To this end, particular attention will be given to Public Private Partnerships as a principle vehicle.
The development of the financial services industry is a recurrent topic of discussion by Ministers. APEC's Finance Ministers encourage the development of the financial services industry in the region by ensuring that domestic policy agencies and regulators are well-equipped to develop, enforce and review regulation.
An excellent example of capacity-building initiatives is the Asia-Pacific Finance and Development Program (AFDP), which is run by the Asia-Pacific Finance and Development Centre (AFDC) in China. The AFDP focuses on issues of regional concern and capacity building in finance and development, such as SME financing and bank risk-management.
Structural reform - the improvement of institutional frameworks, regulations and government policies to reduce barriers to trade and promote more efficient markets - has also become a central part of the APEC Agenda. Leaders adopted a comprehensive agenda to tackle structural reform in regulatory reform, competition policy, public sector governance, corporate governance, and strengthening economic and legal infrastructure.
Another approach is micro-economic. It also affects the financial atmosphere over a long term. This means the sustainable development of small and medium enterprises and micro-enterprises.
The ability of SMEs to access capital was adversely affected by the decline in investment levels in parts of the region after the 1997 - 98 financial crisis. As a result the capacity for innovation and renewal of capital goods was negatively impacted.
Until now, SMEs account for only 30 - 35 percent of exports. Yet, in the APEC region, small and medium enterprises account for over 90 percent of all businesses and employ as much as 60 percent of the work force. This situation can be changed and improved through imaginative approaches and the improvement of IT use in this sector.
SMEs are of critical importance to APEC: employment opportunities lead to community stability. Stable, confident communities facilitate the flow of capital and contribute to a healthy macro-economic environment.
APEC sees this current time period as an opportunity to improve the circumstances of SMEs, and to draw from the untapped resources they offer to the financial community at large. Encouraging the entry of smaller players into the global market is a precursor to long-term sustainable development. Developing micro-banking and thereby improving access to micro-financing is one way in which to assist these smaller players to enter into the export market.
To this end, APEC has exerted considerable efforts over the years to create an environment conducive to the development of SMEs and to address some of the barriers they face. Aside from minimizing the overall cost and difficulty of conducting business, this has included the facilitation of accessing finance - one of the single most discouraging factors to smaller businesses.
Short-term progress is also important - taking incremental steps toward the modalities of the future. For example, while the Doha round of discussions at the World Trade Organization has come to a halt, APEC is confident that its eventual resolution could potentially transform the financial landscape and address many of the world's most prevalent economic challenges.
Sound finance is not a one-way street. While governments are able to direct policy and create an environment that is conducive to economic health, it is businesses and financial institutions through which principles are translated into practice. It is through the actual distribution of financing that the economic future is determined. It is through financial institutions that power is distributed and through which businesses are entrusted.
The APEC 2008 theme, "A New Commitment to Asia-Pacific Development", looks to the need of common goals for the region. It might be considered as a framework for engaging and coordinating financial institutions, civil society and other relevant groups.
APEC will continue to emphasize the imperative of private-public partnership and we consider collaborative efforts - such as this forum today - as critical first steps. Together, we must look to the future with optimism and realize APEC's 1989 vision for an authentic Asia-Pacific Community.