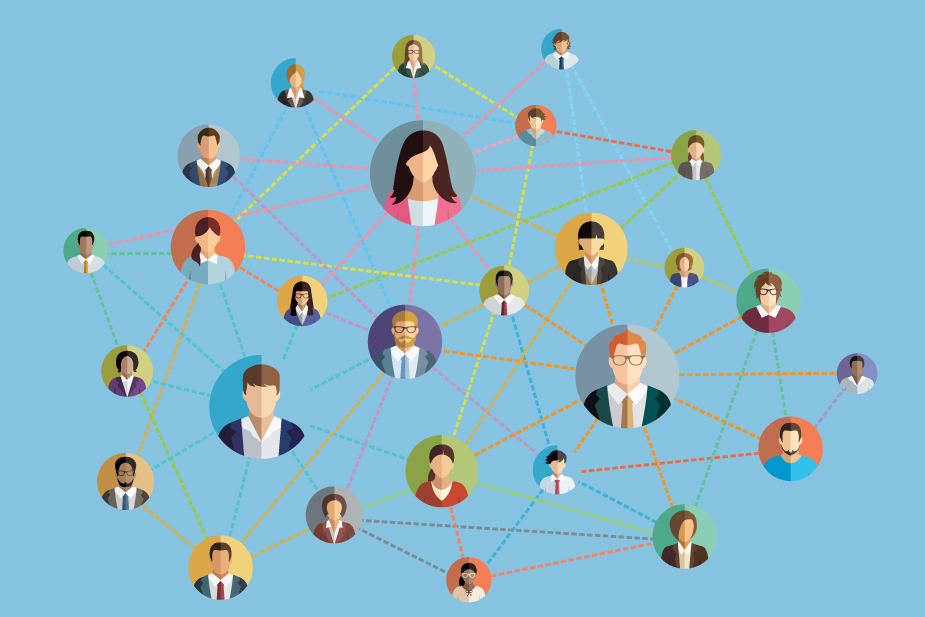 The International Confederation of Free Trade Unions and The Asia-Pacific Labour Network Conference
Santiago, Chile, 16 November 2004
Good Morning,
I thank you for the opportunity to speak with you today, on the eve of the most important meetings on the annual APEC Agenda, the Annual Ministers' Meeting that takes place tomorrow and Thursday, and then the Annual Economic Leaders' Meeting, on Saturday and Sunday.
I would like to give you a briefing this morning on the function and form of the APEC process, and to bring you up to date on some of the activities of the 2004 APEC Year hosted by Chile.
I will also provide greater insight into the important role that labour issues play in the APEC process.
Finally I hope to leave you with the question of how you, the union leaders of APEC economies and members of the ICFTU, APLN and APEC can promote our common goal of enhancing prosperity and development for the people of our region.
APEC is a grouping of 21 Member Economies from around the Asia-Pacific. We have around 2.5 billion people living in our economies and collectively we represent half of the world's trade.
Since its inception in 1989, APEC has evolved as a forum that is committed to ensuring that the benefits of globalization and economic progress are widely distributed between all people in our region.
One of the great strengths of the APEC process is the diversity of our membership. We include developed economies such as the United States and Japan, transitional economies such as Russia and China, and developing economies like Peru and Papua New Guinea.
Our goals are shared by all members, but adjusted to meet the special circumstances of individual economies. This is important in a global economy in which all members are striving to be competitive and enhance the living conditions of their people, and where these economies come from a wide variety of economic starting points.
This setting of collective goals that allow for differenced between economies is clear when you consider the way in which the central APEC goals, known as the Bogor Goals, have been set.
Established in Bogor, Indonesia, in 1994 the Bogor Goals set the target of free trade and investment between APEC Member Economies at the year 2010 for industrialized economies, and 2020 for developing economies.
It is important to note that APEC progresses its agenda through consensus building. This process of establishing accord between our members on issues ensures that largest through to the smallest economies are equal in the decision making process.
The annual climax of this consensus building process is of course the APEC Economic Leaders Meeting. At the AELM in a few days APEC Leaders will review the work of the current year, discuss issues currently confronting the global economy and set the work agenda for the next year that will be followed by working groups and other APEC fora.
In recent years the APEC agenda has expanded considerably to include a wide range of areas that have great importance for the regional economy and on APEC's prospects of meeting our Bogor Goals.
These include areas such as transportation, mining, energy and tourism, as well as issues that have a direct impact on modern multilateral relations including security and cross-border diseases such as SARS.
For the APEC process as a whole, this past year has been eventful, particularly for ministerial level events where nine sectoral ministerial have taken place.
I will give you a little background to these meetings to give you a broader picture of important issues APEC is currently dealing with.
The first ministerial meeting of the year was the Science and Technology Cooperation Ministerial Meeting in Christchurch, New Zealand. At this meeting ministers approved initiatives to overcome the current regional information technology and science skills shortfall.
In April APEC Education Ministers met in Santiago. At this meeting one of the most important issues was the call for increased training in the use of English and other common languages for cross-border trade.
APEC Energy Ministers met in the Philippines in June where they addressed the need to strengthen the protection of the region's energy supplies.
At the annual meeting of APEC Ministers Responsible for Trade this year in Pucón, in southern Chile, among other issues, Ministers provided collective support to advance the Doha Development Round of WTO negotiations.
Transportation Ministers met in Bali, Indonesia, in July where transportation safety was a key issue along with support for the continuing implementation of maritime and aviation security measures.
APEC Small and Medium Enterprise Ministers met in Santiago last month where ministers approved an agenda to overcome market failures and remove barriers to SME growth.
Also in October APEC Tourism Ministers met in Punta Arenas in Chile's extreme south where they issued the Patagonia Declaration on Tourism. This instructs APEC Tourism Officials to implement a strategic plan to ensure the viability of the regional tourism industry.
At these sectoral ministerial events the issues they cover and the working directions that they deliver make a substantial contribution to the APEC process.
These ministerial meetings are however not the full extent of APEC meetings that take place throughout the APEC year. In fact since the 2003 Leaders' Meeting in Bangkok, over 170 sectoral and working group meetings have taken place in Chile and in other APEC Member Economies.
The range of issues covered by Leaders and Ministers at this year's annual meetings is likely to include several of the areas that I have outlined and a range of other pressing regional issues.
These issues are likely to include the expansion of Regional Trade Agreements and Free Trade Arrangements in the region and how these fit into the APEC process. Other important issues include anti-corruption and transparency measures, human resource development and capacity building activities and preparation for the Mid-Term Stock-Take of progress towards APEC's free trade and investment goals that will take place in Korea in 2005.
This range of policy objectives, projects and measures that I have outlined all contribute to APEC's efforts to build a stable and prosperous future for the people of our region.
However another important part of APEC's work focuses not only on the straight economic and trade aspects of regional development, but addresses the community and social aspects of regional interaction that are essential if trade and economic development is to advance.
It is not possible to increase trade and expand economic growth if we as a regional community do not invest in the development of our own human resources.
To ensure that the people of our region are to share in rising economic growth and prosperity, APEC recognizes the important role played by the workers of the region. The APEC process has developed diverse mechanisms of collaboration among our 21 Member Economies to improve labour conditions in the Asia-Pacific.
APEC is a forum for individual Member Economies to share information and then formulate individual policies that may relate to labor, employment, training, social safety nets and workplace practices.
In this process effective labor and employment policies contribute to the expansion of trade and investment flows and aid economic growth that benefits the workforce.
Through forums such as the Human Resources Development, or HRD, Working Group, APEC has developed a number of programs and projects that focus on preparing the workforce to meet the challenges of the 21st century.
The HRD Working Group has designed its programs around a series of priority areas, two of which are directly linked to labour issues. These are the "enhanced quality, productivity, efficiency of the work place and labour force," and secondly, "the development of improved labour market information and analysis."
The HRD Working Group undertakes these activities through a series of forums including the Labour and Social Protection Network.
This network fosters human capacity building, social integration and adaptable labour markets. This is achieved through the development of useful labor market information and policies, improved workplace conditions and practices, and strong social safety nets.
Through this forum APEC Member Economies discuss regional factors that affect the workforce and the quality of workplace conditions. This includes the effects of global economic downturns, strategies to address unemployment, initiatives to create better social safety nets and efforts to improve training programs.
At its last meeting, that was held on Jeju Island, Korea, in May, the Labour and Social Protection Network extended its focus to include discussion on youth employment. This is an additional and important development for the Labour and Social Protection Network.
A further area of HRD Working Group activity that is important to mention is the database that has been established to provide information about the labour markets of all APEC Member Economies of. This information can be accessed via the APEC website -
www.apec.org
Since the start of the APEC process, Leaders and Ministers have envisioned a regional community in which our people share the benefits of economic growth through increased incomes, higher skilled and higher paying jobs and the increased mobility of labour. At the first APEC Leaders' Meeting in Seattle in 1993, Leaders agreed to establish an APEC Education Program to develop regional cooperation in higher education and to improve skills of workers in the region.
This attention to enhancing workers skills and expanding employment opportunities has continued at subsequent Leaders and Ministers Meetings. This has been particularly evident as the growth of the digital economy has placed new pressures on the regional workforce.
At the 2001 Summit in Shanghai, China, APEC Leaders declared that the goal is to move APEC towards becoming a digital society. Some of the key priorities identified to reach this goal included increased learning and employment opportunities throughout the region and the expansion of equal opportunities with emphasis on women and the disabled.
Efforts have continued to foster labour market development issues in the ministerial process particularly through the theme launched at the first meeting of APEC Human Resource Development Ministers in 1996. The theme for this meeting was "Preparing the APEC Workforce for the 21st Century: Transition and Challenges". At this meeting in Manila, the Philippines, ministers called for increased cooperation between workers, the business sector and governments and made a commitment to implement the Program for Human Resource Development established in what is called the APEC Osaka Action Agenda. This agenda highlights the importance of education and training for developing a adaptable workforce in order to ensure sustained economic growth.
The most recent Human Resource Development Ministerial Meeting was held in Kumamoto, Japan in 2001, where ministers renewed their determination to strengthen cooperative partnerships among stakeholders. This concept of increased stakeholder cooperation is a common theme across many APEC areas, but is particularly important for human resource development and the growing knowledge based economy.
Overcoming digital divide in the region and in the workplace is a costly exercise and only through cooperation can workers, businesses and governments reap the benefits from greater participation in the knowledge based economy.
Cooperation and information sharing between economies is critical to overcoming this divide. In this context ministers agreed a series of priorities for the HRD Working Group as it continues to confront human resources development issues. These priorities include initiatives to increase access to quality basic education, market-driven skills training and lifelong learning programs.
I hope these issues, and the range of APEC issues that I have raised today will stimulate more ideas on how APEC and ICFTU/APLN can identify important synergies.
I thank you again for this opportunity to speak with you today.
I hope that these issues that I have covered today from an APEC perspective will stimulate ideas. These are ideas on how APEC and the ICFTU, the APLN, as well as labour organizations in APEC economies, can identify synergies that will allow us to collaborate towards strengthening the APEC process.
The ultimate objective of the APEC process is to contribute to the well being of our people including of course the men and women who fill the jobs that drive our economy.
I wish you a fruitful gathering.
Thank you.