APEC Business Advisory Council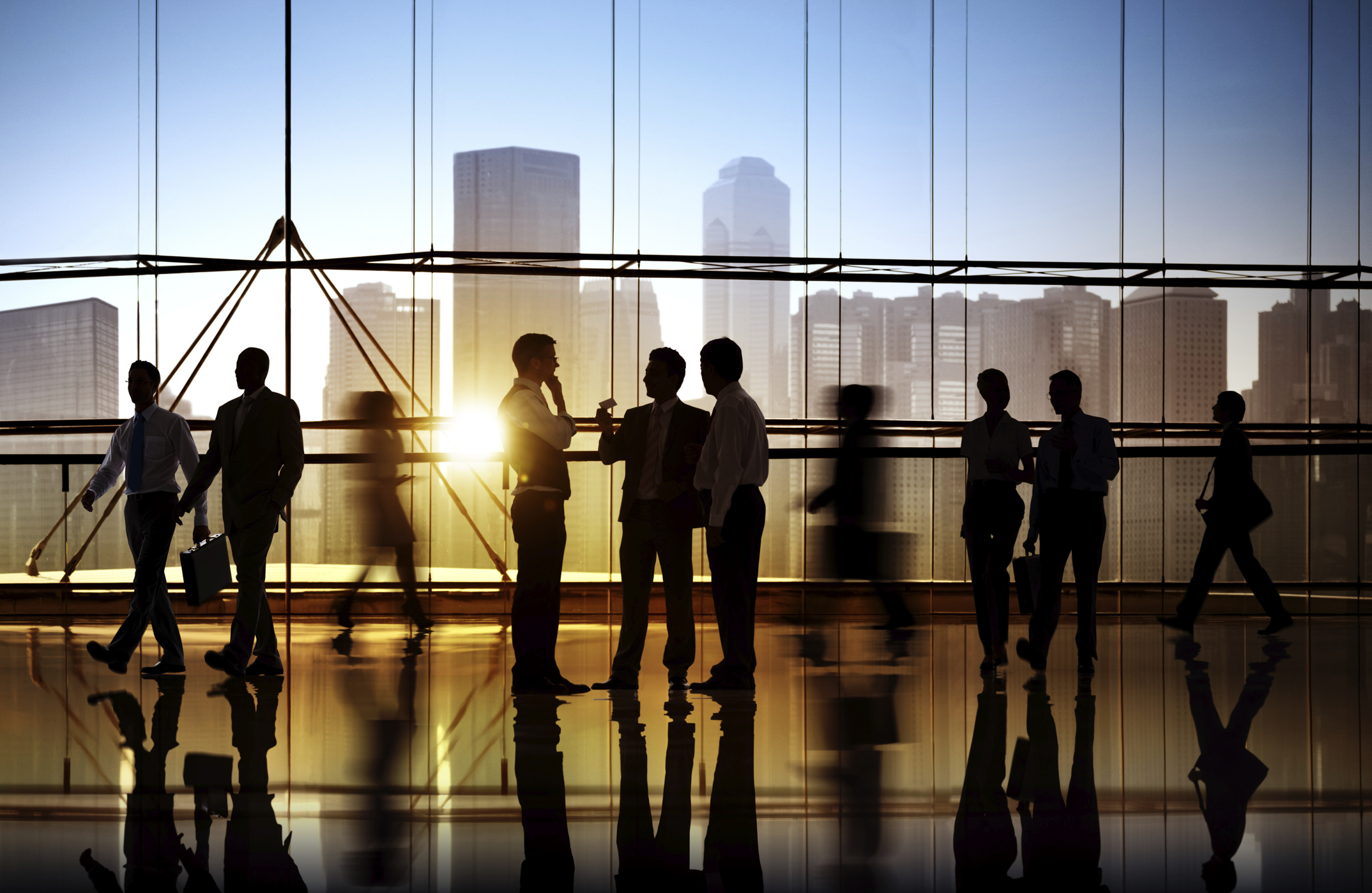 Commerce is the lifeblood of the region and business is the engine of economic growth.
Recognising the integral role of business and the value of representative business advice on key issues, APEC Leaders established the APEC Business Advisory Council (ABAC) in 1995.
This private sector body presents recommendations to APEC Leaders in an annual dialogue and advises APEC officials on business sector priorities and concerns. ABAC meets four times per year, and ABAC representatives also attend Senior Officials' Meetings, the Annual Ministerial Meeting and the sectoral Ministerial Meetings.
ABAC comprises up to three senior business people from each APEC economy and the appointments are made by the Leader of the member economy concerned. The Chair of ABAC comes from the economy that is hosting APEC and therefore changes annually. ABAC represents a diverse range of sectors and includes small and large enterprises.
Last page update: May 2017
2017 Program
The APEC Business Advisory Council (ABAC) is the private sector arm of the Asia-Pacific Economic Cooperation. APEC Economic Leaders established ABAC in November 1995 to advise them and other APEC officials on issues of interest to business. ABAC also responds to requests from various APEC sub-groups for information about the business perspective of specific areas of cooperation.
ABAC members are appointed by their respective economic leader and represent a range of business sectors, including micro, small and medium enterprises (MSMEs). Each of the 21 member economies determines the term of their appointees and provides for their administrative and staff support.
The chairmanship of ABAC rotates according to which economy serves as the annual APEC host economy. In 2017, the ABAC Chair is Mr. Hoang Van Dung from the 2017 APEC Host Economy, Viet Nam.
ABAC is also supported by the ABAC International Secretariat based in Manila. The Secretariat serves all members and all economies and maintains the ABAC website. Funding is provided through annual member dues, following the APEC formula.
For 2017, ABAC adopts the theme "Creating New Dynamism, Fostering a Shared Future." The work program will focus on the following priorities:
Deepening regional economic integration
Achieving sustainable, innovative and inclusive growth
Enhancing MSMEs' competitiveness and encouraging innovation in the digital era
Ensuring food security and promoting sustainable and climate smart agriculture
To carry forward the work program for 2017, ABAC established the following working groups with their respective goals and focus areas:
Regional Economic Integration Working Group (REIWG)
Deepening regional economic integration

Supporting the WTO and preventing protectionism
Accelerating trade and investment liberalization and facilitation to achieve the Bogor Goals
Enabling the Free Trade Area of the Asia-Pacific (FTAAP)
Strengthening the services agenda
Connectivity Working Group (CWG)
Creating a seamless regional market

Facilitating institutional connectivity
Promoting people-to-people connectivity
Enhancing physical connectivity
MSME & Entrepreneurship Working Group (MSMEEWG)
Enhancing MSME competitiveness and promoting their internationalization

Creating a favorable business environment that stimulates innovation, fosters entrepreneurship and promotes good corporate governance
Facilitating MSME access to international markets and global value chains
Promoting human development in the digital era
Strengthening the participation of women in the economy
Sustainable Development Working Group (SDWG)
Achieving sustainable and inclusive development
Promoting APEC partnerships in climate-smart food security

Encouraging the sustainable management of natural resources
Building an inclusive, sustainable community
Achieving energy security and sustainability
Promoting a healthy and productive workforce
Finance & Economics Working Group (FEWG)
Developing robust and inclusive financial markets

Promoting the development and integration of capital markets and strengthening financial market infrastructure
Encouraging financial innovation
Stimulating public and private investment for infrastructure and shaping pension and insurance development
Enhancing MSME access to finance
The annual ABAC work plan results in detailed recommendations to host economies and includes direct dialog with APEC senior officials; trade, SME and finance ministers and directly to APEC economic leaders at the annual Dialogue with APEC Leaders.
ABAC work groups will meet throughout the year as scheduled below:
ABAC I – Bangkok, Thailand, Feb 19 – 23
ABAC II – Seoul, Republic of Korea, Apr 26 – 29
ABAC III – Toronto, Canada, Jul 24 – 28
ABAC IV – Da Nang, Viet Nam, Nov 4 – 7
APEC CEO Summit – Da Nang, Viet Nam Nov 8 – 10
For further information, please visit the ABAC webpage: www.abaconline.org
Gallery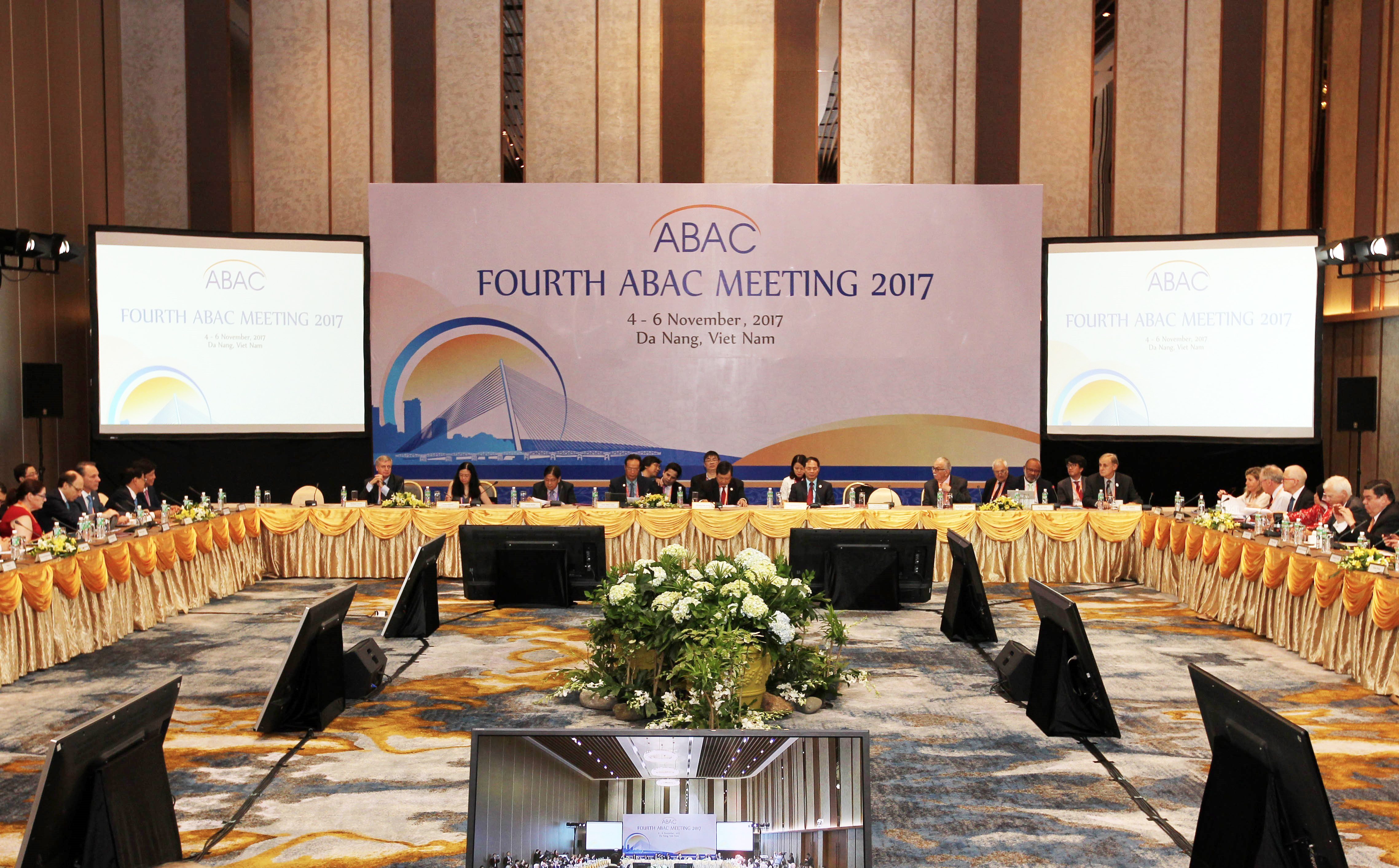 Fourth APEC Business Advisory Council (ABAC) Meeting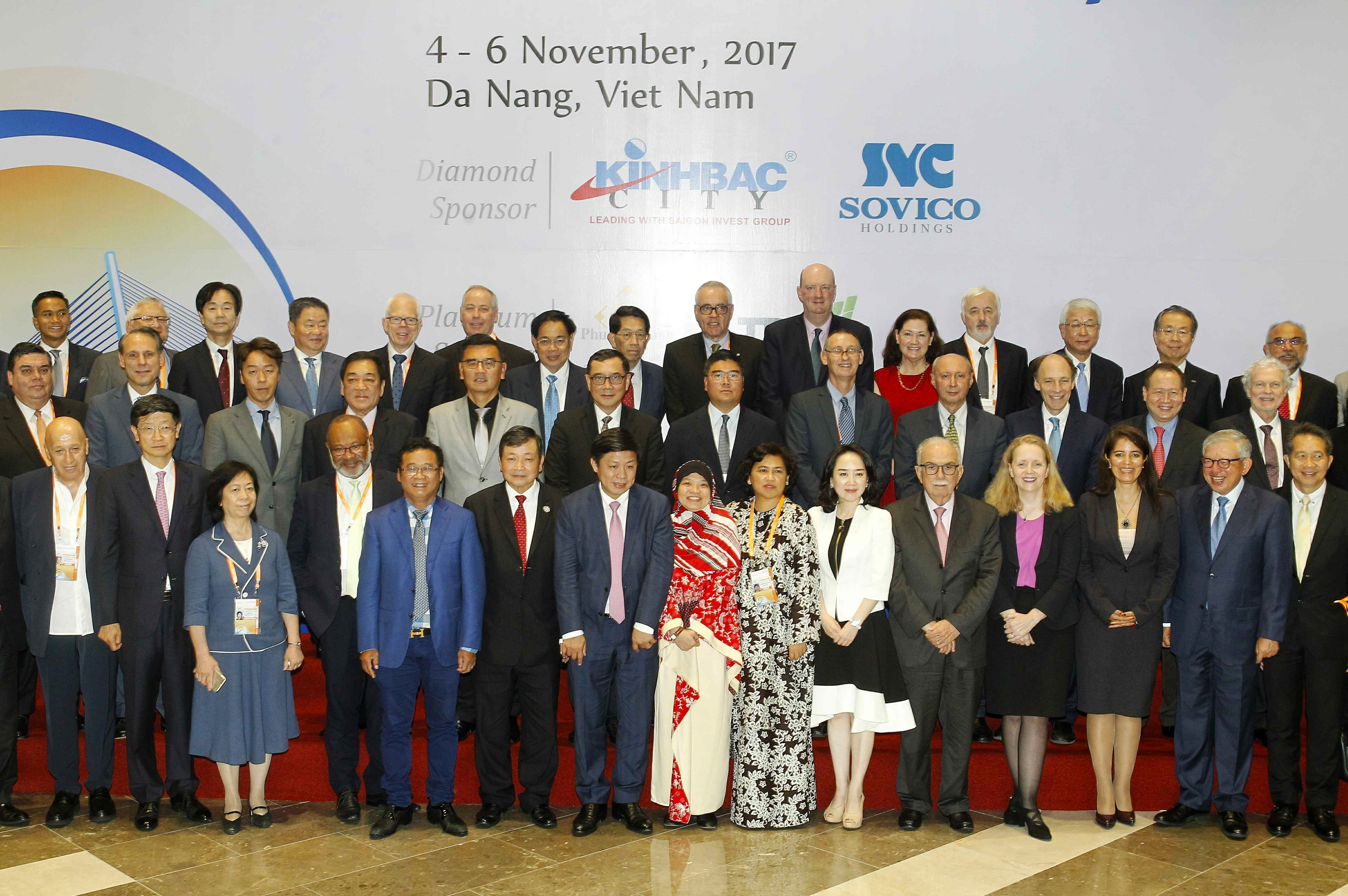 Fourth APEC Business Advisory Council (ABAC) Meeting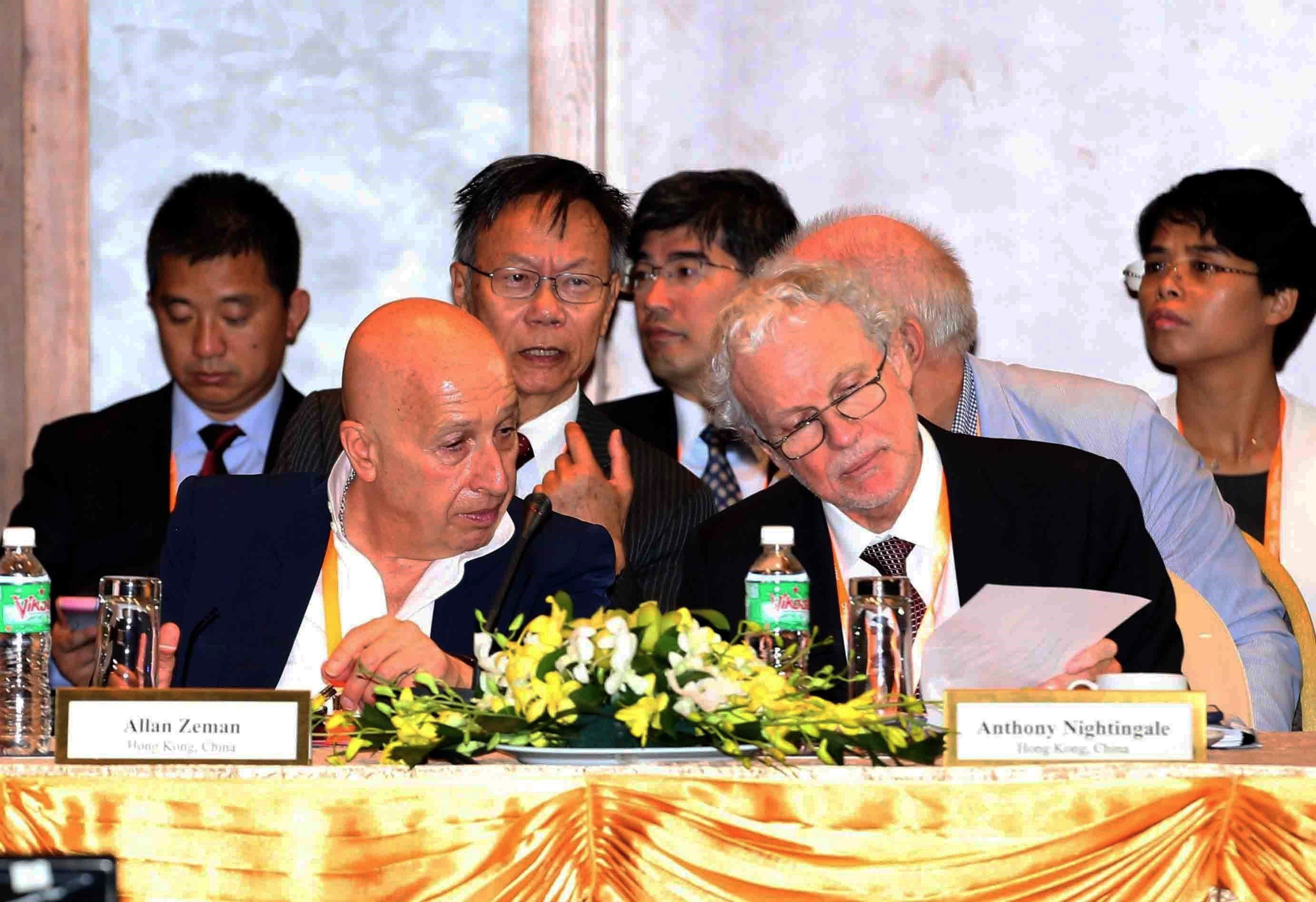 Fourth APEC Business Advisory Council (ABAC) Meeting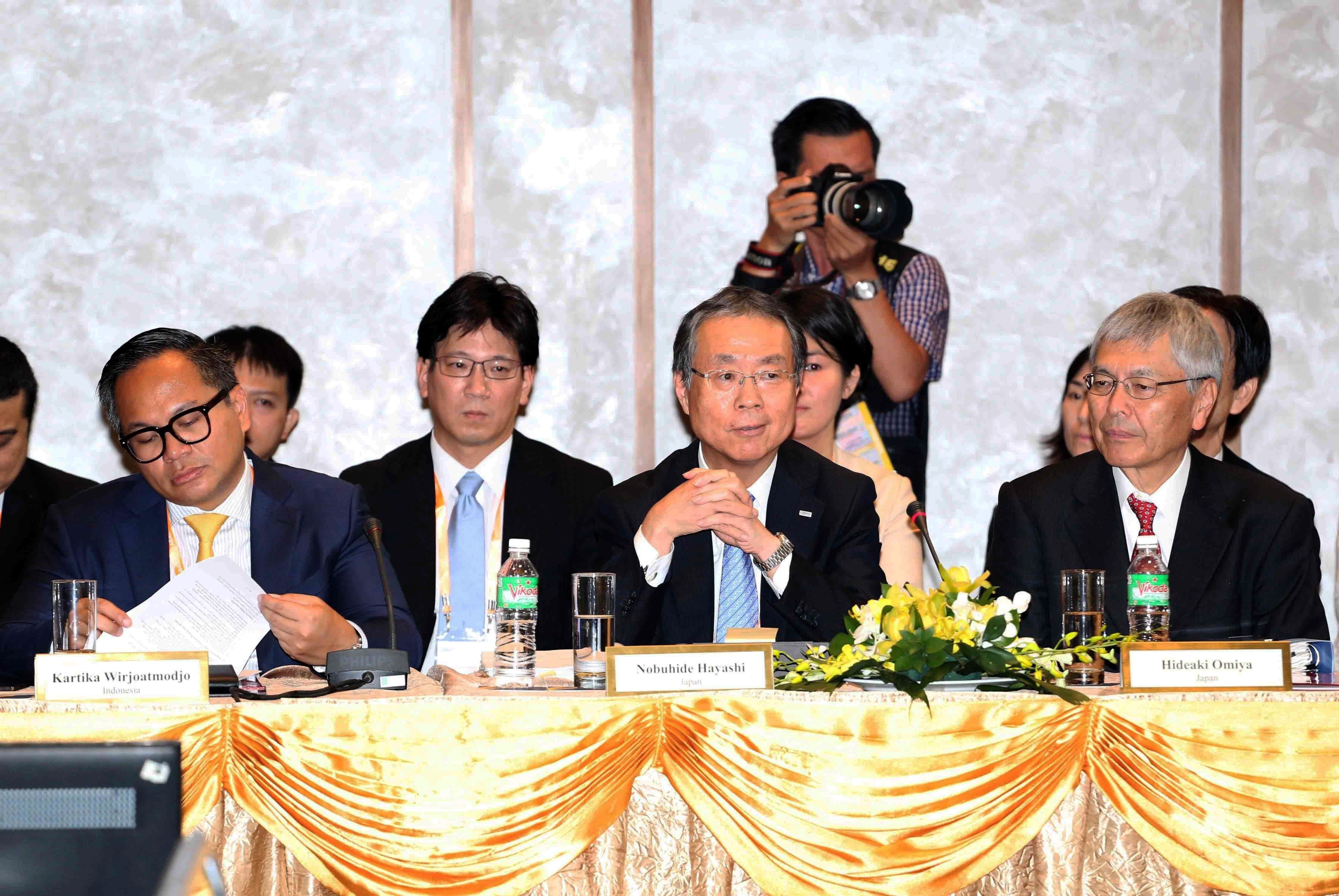 Fourth APEC Business Advisory Council (ABAC) Meeting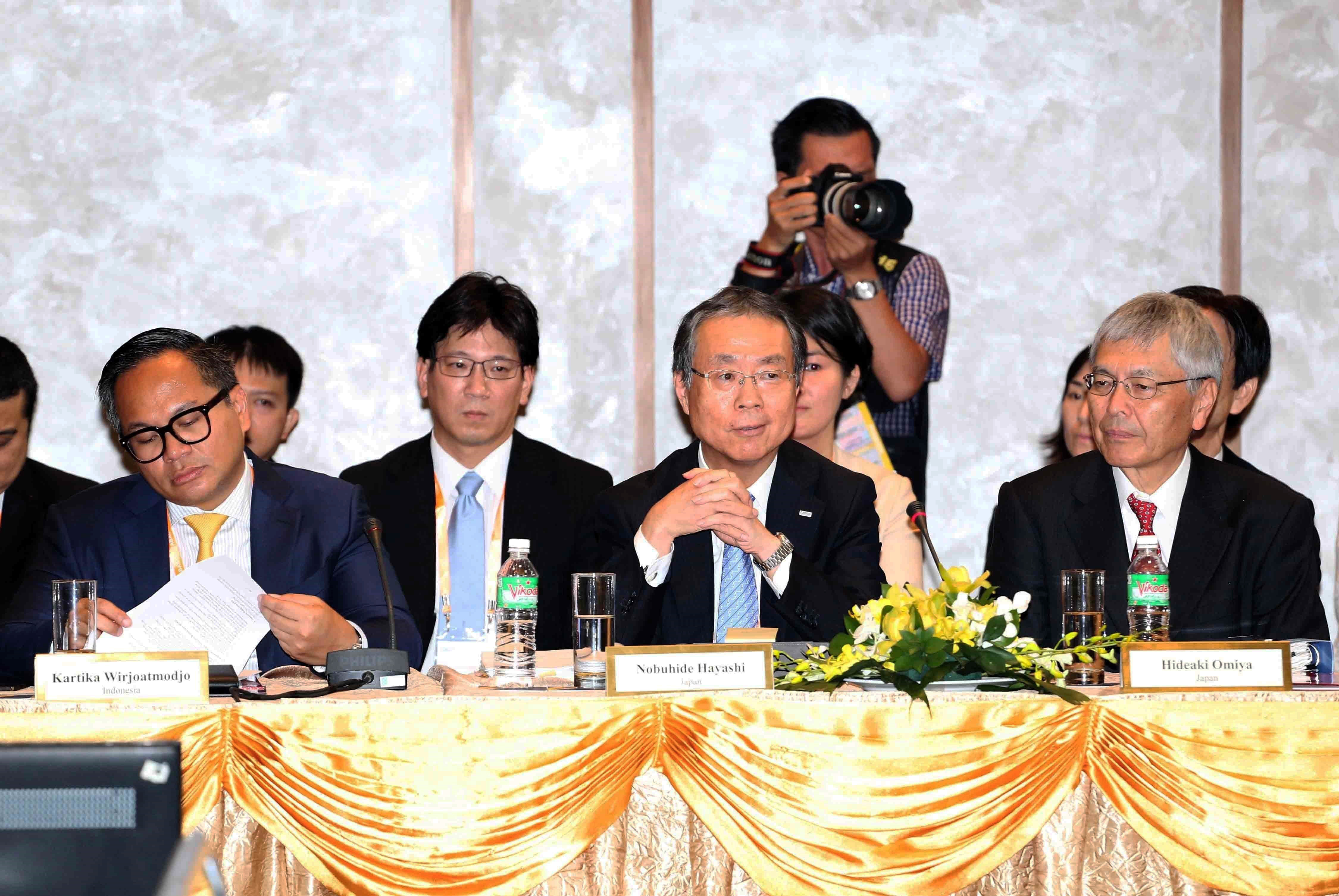 2018 ABAC III Meeting
Kuala Lumpur, Malaysia
Digital Innovation Forum
TBC, Chinese Taipei
MSME Competitiveness in a Digital World
Port Moresby, Papua New Guinea
APEC CEO Summit 2018
Port Moresby, Papua New Guinea
Mr Antonio Basilio
ABAC Secretariat
32/F. Zuellig Building Makati Avenue Corner Paseo de Roxas Makati City, 1225 Philippines
abacsec@pfgc.ph
Mr Tran Thien Cuong
c/o International Relation Department, Vietnam Chamber of Commerce and Industry, 9 Dao Duy Anh street, Dong Da district, Hanoi, Vietnam
cuongtt@vcci.com.vn
Mr LEE Kyoo Ho
Program Director
lkh@apec.org