Last page update: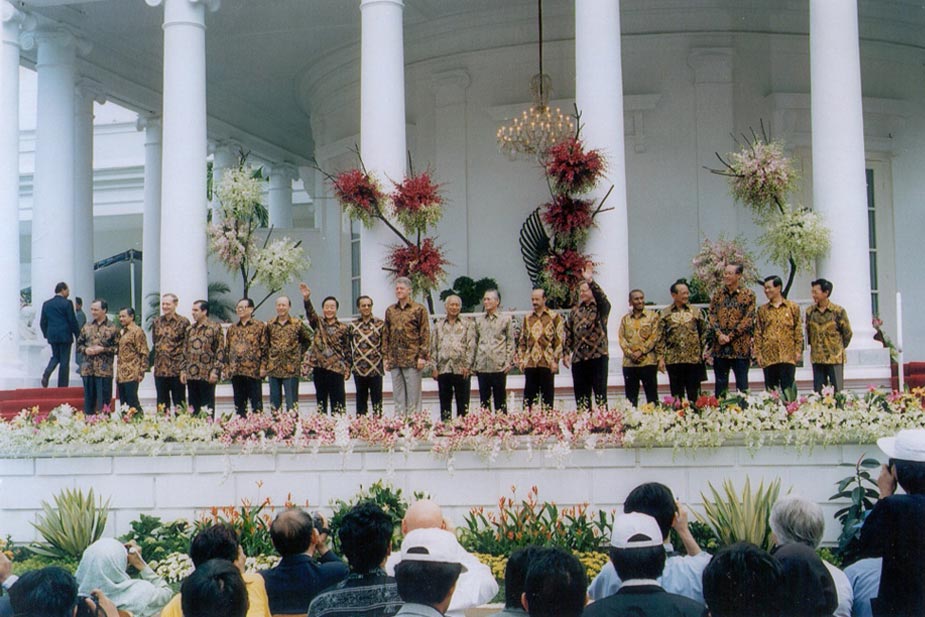 - Tariffs have fallen, free trade agreements are improving the market's access to goods and services, and custom reforms are making it cheaper and faster to trade. However, more work needs to be done.
APEC's self-imposed deadline of free and open trade and investment is nearing. Two years to 2020, we review just what the Bogor Goals are, and how close the region is to achieving them.
In 1994, after APEC Leaders met in Indonesia, in the town of Bogor, they announced that they adopted "the long-term goal of free and open trade and investment in the Asia-Pacific." They set a deadline: "no later than the year 2020."
This collective aspiration has been called the Bogor Goals ever since. It is one of APEC's flagship initiatives.
The Bogor Goals have inspired member economies to pursue individual and collective action to reduce barriers to trade and investment, one result of which was a region-wide drop in average tariffs, which were 17 per cent in the 1980s to around 5 per cent today. Free trade and investment do not rely on tariffs alone, though.
The Bogor Declaration did not prescribe specific actions, but it did provide guidance: member economies are to implement unilateral policies, or negotiate bilateral, regional or multilateral agreements, provided they are consistent with the rules of the General Agreement on Tariffs and Trade (GATT) and with those of the GATT's successor, the World Trade Organization.
More specific guidance came in 1995, when APEC met in Osaka and developed a list of 15 areas to focus on—of which tariffs was only one—and proposed actions for each. (Read the Osaka Action Agenda.)
Participants in the action agenda were instructed to prepare a yearly "Individual Action Plan," in which they would log their progress and commitments.
These individual plans have since been used to periodically assess the membership's progress, as well as identify gaps.
The current assessment, just two years to the 2020 deadline, shows progress in many areas. (Download the report, or an infographic with its highlights.)
According to the 2018 Bogor Goals Progress Report, tariffs have fallen, more free trade agreements are improving market access conditions for goods and services, and custom reforms are making it easier, cheaper and faster to trade.
However, the assessment also shows a need for improvement in other areas: Tariffs in agriculture, for instance, are still higher than those imposed on non-agricultural products, non-tariff measures affecting trade have accumulated in recent years, and sectoral restrictions for foreign companies in services and investment remain.
The verdict: while more work remains to be done, all in all, the actions undertaken have significantly benefitted the APEC region. As trade flourished, the economy grew, which contributed to poverty reduction. The number of poor people in the region fell by half a billion since the 1990s.
Trade, after all is not an end but a means to prosperity for the people of APEC's advanced and developing economies alike.