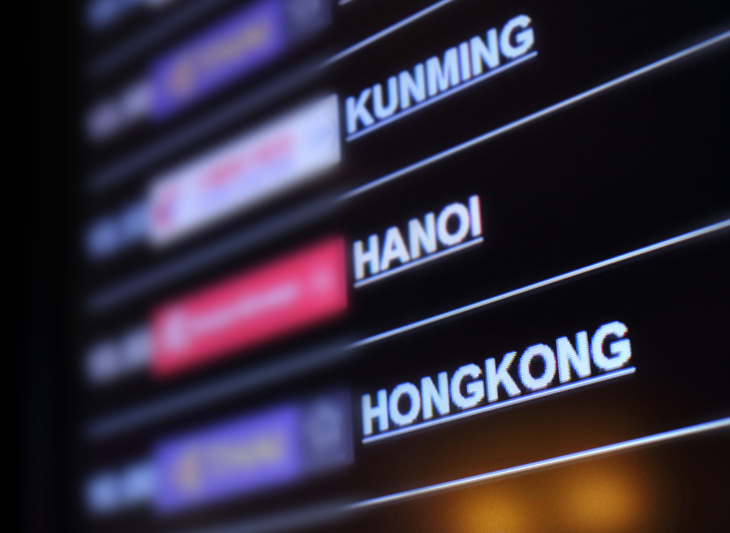 Last Call: Media Registration for APEC Trade Ministers Meeting
Ha Noi, Viet Nam, 24 April 2017
Media registration will soon close for the 2017 APEC Ministers Responsible for Trade Meeting on 20-21 May in Ha Noi, to be chaired by Viet Nam Trade and Industry Minister Tran Tuan Anh.
It is also closing for the Second APEC Senior Officials' Meeting here on 17-18 May, to be led by Viet Nam Permanent Deputy Foreign Affairs Minister and 2017 Chair of APEC Senior Officials Bui Thanh Son, as well as a cluster of trade and sectoral official meetings from 9-16 May.
This includes the APEC High-Level Policy Dialogue on Human Resources Development in the Digital Age on 14-16 May, among others.
Background:
The APEC Ministers Responsible for Trade Meeting will launch new actions by the 21 APEC member economies to establish freer Asia-Pacific trade that secures the advantages of globalization while safeguarding the welfare of people hurt by it.
Trade Ministers will build on progress achieved during key trade and sectoral policy development meetings to take place over the preceding 12 days and culminating with the Second APEC Senior Officials' Meeting to flesh out joint measures on the table.
When:
APEC Ministers Responsible for Trade Meeting (MRT): 20-21 May
Second APEC Senior Officials' Meeting (SOM2): 17-18 May
SOM2 Related Meetings: 9-16 May
APEC High-Level Policy Dialogue on Human Resources Development in the Digital Age (HLPD HRD): 14-16 May
Where:
National Convention Centre
Thang Long Boulevard, Nam Tu Liem District, Ha Noi
DEADLINE FOR MEDIA REGISTRATION: 29 April
Registration procedures:
All media representatives wishing to cover MRT, SOM2 and/or the related meetings should register online at: https://www.apec2017.vn/ap17-c/form/media-registration-form
Identification badges will be issued to accredited media representatives.
Media events:
Opening remarks during MRT, the "family photo" of Trade Ministers and a joint post-meeting news conference of Trade Ministers will be open to accredited journalists.
Opening remarks during SOM2 and the "family photo" of APEC Senior Officials will also be available to accredited journalists as well as media opportunities for select related meetings.
Viet Nam will host a news conference on 18 May detailing outcomes from SOM2 and setting the stage for MRT.
The APEC Secretariat will hold a briefing on 17 May on the launch of the latest APEC Regional Economic Trends report, to guide the work of Trade Ministers and Senior Officials, and related issues.
Note on media access:
All media representatives must be accredited and wear their identification badge to gain access to the meeting venue, facilities and specified events open to media.
Media transportation:
Media representatives with their respective accreditation badge may use a free shuttle service.
Passport and visa requirements:
Media representatives coming from overseas are required to possess passports or other applicable travel documents valid for at least 6 months with press visas upon entry to Viet Nam.
Media representatives from economies which do not have visa exemption agreements with Viet Nam are advised to contact their respective-Viet Nam Embassies/Consulates in the Media Registration Form (visa pick-up place) to apply/pick up entry visas to Viet Nam.
Contacts:
Queries on media registration and coverage arrangements should be directed as follows:
For more:
The entire SOM2 and Related Meetings schedule in Ha Noi from 9-18 May can be viewed here.
# # #
For further details, or to arrange possible media interviews with APEC officials, please contact:
David Hendrickson +65 9137 3886 at drh@apec.org
Michael Chapnick +65 9647 4847 at mc@apec.org
More on APEC meetings, events, projects and publications can be found on www.apec.org. You can also follow APEC on Twitter and join us on Facebook and LinkedIn.