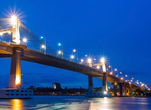 Around 2,000 officials from the 21 APEC members are convening in the Philippine port city of Cebu over the next two weeks to advance new aggressive measures for improving trade and growth across Asia-Pacific economies and ensuring that the benefits are widely felt.
The proceedings will culminate with the Third APEC Senior Officials' Meeting, or SOM3, on 5-6 September, to be led by Ambassador Laura Q. Del Rosario who is the Philippine Undersecretary of Foreign Affairs and Chair of the APEC 2015 Senior Officials' Meeting. It will build on the outcomes of a cluster of technical exchanges under 20 APEC working-level policy groups and consider inputs from the APEC Business Advisory Council, official APEC Observers and other partner bodies.
"Regional economic integration is high on the agenda as the potential stepping stones for a Free Trade Area of the Asia-Pacific come into clearer view and APEC members work out the hard details on how to get there," said Dr Alan Bollard, Executive Director of the APEC Secretariat. "Fleshing out emerging issues that the FTAAP should contain to ensure next generation growth is a priority right now and will lay the foundation for what lies ahead."
"Increasing services sector demand and breakthroughs in technology and mobility in the region are creating significant market opportunities among groups that have benefited less from globalization in the past," Dr Bollard added. "APEC members are intent on breaking down barriers to wider participation in cross-border trade and business development to reduce inequality and solidify growth within the region's economies.
Officials will move forward with the drafting of a collective strategic study on issues related to the realization of a Free Trade Area of the Asia-Pacific, led by China and the United States, and building on terms of reference agreed upon by APEC members in May. Technical capacity development and policy dialogues in support of information-sharing on issues such as regional trade agreements and localization requirements will lay a path for greater progress.
The formulation of a new APEC Services Cooperation Framework, identification of viable market opening reforms in related sectors and facilitation of small business participation in cross-border production and supply chains will be a parallel focus. Mitigating shared threats to trade and growth will also be in view, including the promotion of sustainable urbanization, safeguards against pandemics and preventive health, food security and water management.
Additional points of emphasis will include boosting the groundbreaking APEC Anti-corruption Authorities and Law Enforcement Agencies Network, or ACT-NET, customs policies on wildlife trafficking, curbs on illegal logging and associated trade, and public-private cooperation towards sustainable mining trade and industry development.
"Rising incomes and living standards in emerging Asia-Pacific markets are opening up domestic consumption and new sources of growth for all but also bringing middle and high income economy challenges sharply to the fore," concluded Dr Bollard. "Collective efforts to address changing risk calculations and establish more resilient, sustainable communities are today at the center of the APEC agenda and about setting the tone for the future of development."
# # #
For further details, or to arrange possible media interviews with APEC officials, please contact:
David Hendrickson +65 9137 3886 at drh@apec.org
Michael Chapnick +65 9647 4847 at mc@apec.org
More on APEC meetings, events, projects and publications can be found on www.apec.org. You can also follow APEC on Twitter and join us on Facebook and LinkedIn.