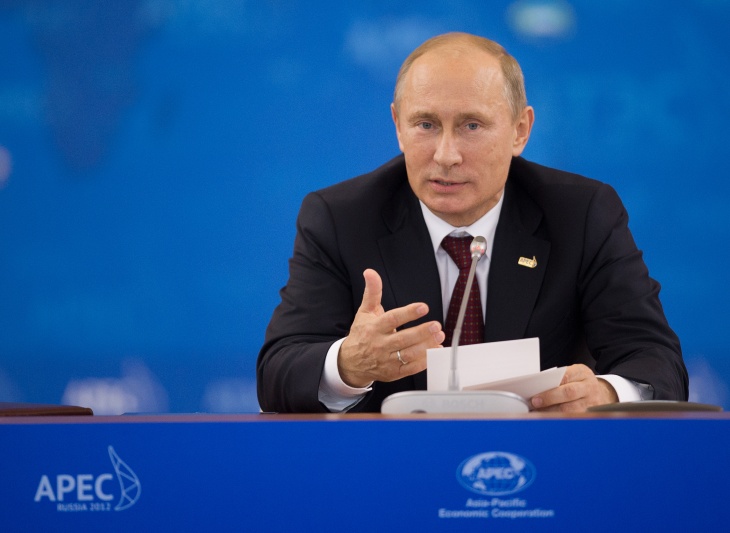 APEC Leaders issue Declaration
Vladivostok, Russia, 09 September 2012
APEC Leaders issued a Declaration at the conclusion of the 20th APEC Economic Leaders' Meeting in Vladivostok on Sunday, revealing pathways to strengthen the Asia-Pacific region's prosperity and leadership in the global economy.
The Declaration outlines APEC Leaders' view on addressing the challenges and downside risks within the global economic environment, including financial markets that remain fragile.
During Sunday's session, Leaders were briefed by International Monetary Fund Managing Director, Christine Lagarde.
The Declaration details steps for building on the progress achieved by member economies in realizing APEC's 2012 priorities:
Trade and Investment Liberalization, Regional Economic Integration
Strengthening Food Security
Establishing Reliable Supply Chains
Intensive Cooperation to Foster Innovative Growth
Several annexes accompany the Declaration:
Leaders also welcomed the invitation from Indonesia President Susilo Bambang Yudhoyono to meet in Bali in 2013.
# # #
For more information, please contact David Hendrickson +7 984 192 6647 at [email protected] or Michael Chapnick +65 9647 4847 at [email protected].
More details on APEC Economic Leaders' Week and APEC's 2012 priorities can be found on www.apec.org or www.apec2012.ru.
Additional details about APEC meetings, events, projects and publications can be found at www.apec.org. You can also follow APEC on Twitter and join us on Facebook.