Last page update:
Why inclusive growth is important to APEC?
Although the Asia-Pacific has enjoyed rapid growth and prosperity in the last two decades, APEC is also working to ensure the benefits of this growth and globalization are felt by all levels within APEC economies.
In 2014, APEC Leaders endorsed the APEC Accord on Innovative Development, Economic Reform and Growth, in which they committed to promoting inclusive financial services to SMEs and individuals, and partnership on ocean-related and energy security issues.
APEC Philippines 2015 launched the theme "Building Inclusive Economies, Building a Better World". APEC's work focuses on key inclusive growth drivers to help increase the participation of all members and communities in the region. For example, investing in human capital development helps more vulnerable communities access the skills required in an increasingly globalized and digital world. Fostering small and medium enterprises (SMEs) and micro-enterprises assists indigenous or rural communities participate in global markets.
Initiatives to achieve inclusive growth for SMEs
Small and Medium Enterprises (SMEs) account for over 97 per cent of all enterprises and employ over half of the workforce across APEC economies. SMEs contribute to about 20 per cent to 50 per cent of GDP in the majority of APEC economies. Yet, they only account for 35 per cent or less of the direct exports and there is room for improvement. APEC's Small and Medium Enterprises Working Group (SMEWG) therefore works to encourage the development of SMEs and to build their capacity to innovate and engage in international trade. This is done via three main approaches:
- Building management capability, entrepreneurship, and innovation
- Improving SMEs' access to financing
- Business environment, market access and internationalization
Overview of APEC initiatives to help SMEs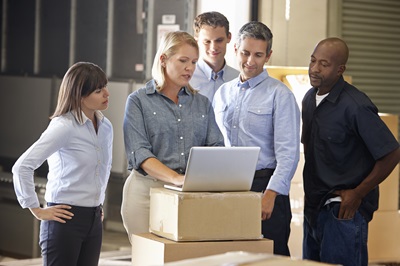 APEC SME Innovation Center: The APEC SME Innovation Center in Korea provides hands-on management consulting to small and medium businesses throughout the Asia-Pacific region. For example, one-on-one consulting advice focuses on enhancing competitiveness through improving manufacturing processes. Between 2009-2012, the APEC SME Innovation Center consulted 96 companies in 7 different APEC economies from Indonesia to Peru. For more information, see APEC feature article.
Investing in Technology Startups: The APEC Start-up Accelerator Initiative was launched in 2013 to connect technology start-ups with mentors and increase their ability to secure funding. In particular, the APEC Accelerator selects promising start-ups in the Asia-Pacific to participate in an annual Intel Global Challenge and Siemens Venture Forum in Silicon Valley. In 2014, Chinese Taipei cloud company Servtech won first place at the Intel Global Challenge. In addition, as a result of their participation in the Silicon Valley competitions, a number of start-ups received venture capital funding or were acquired by big companies. See more on the APEC Start-up Accelerator.
SME Disaster Resilience: Another key initiative is enhancing SMEs' disaster resilience through business continuity planning to better prepare SMEs to withstand natural disasters. APEC developed a Guidebook on Promoting SMEs' Business Continuity Planning which outlines a 10-step model to help businesses develop their own business continuity plans. Workshops on business continuity plans were also customized and conducted in APEC economies, benefiting local SMEs. For more information on the outcomes and benefits of the SME disaster resilience project, see recent APEC feature article.
Ensuring Adaptation, Food Security and Sustainability, and Mitigation on Fisheries including Aquaculture: This project aims to share experiences and knowledge accumulated through scientific research as well as success stories of innovative measures to adapt to the impacts of climate change on ocean and fisheries related activities especially for ocean-dependent communities' activities and products for their livelihoods, and establish a coordinated framework for this sharing. Moreover, we also seek to strengthen policy coherence and development of comprehensive preparedness on ocean and fisheries related activities in the approach to climate change adaptations, especially in vulnerable small-scale and artisanal communities.
Click here to read about other SME-related initiatives. Also, refer to the info-graphic on SMEs in the economy.
Greater inclusion of women and vulnerable communities in the economy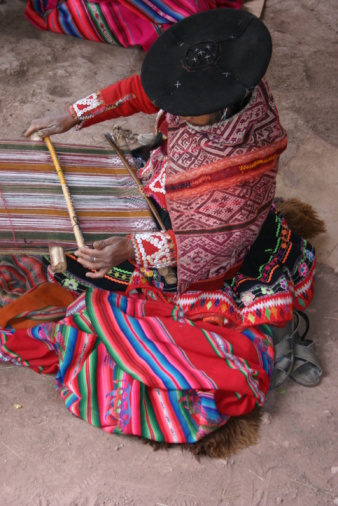 Currently, approximately 600 million women work in the Asia-Pacific labor force, with over 60 percent engaged in the formal sector. APEC members recognize that the full potential of women's contribution to the Asia-Pacific economy remains untapped. The Policy Partnership on Women and the Economy (PPWE) was established in 2011 to advance the economic integration of women in the APEC region. The PPWE works to address the five key pillars impacting women's economic empowerment including: access to capital, access to market, skills and capacity building, women's leadership and agency, innovation and technology.
Various initiatives have been implemented to improve the inclusion of women and vulnerable communities in the economy:
Connecting Indigenous Women to Global Markets: An APEC project assisted indigenous women-owned micro-enterprises in Peru, Viet Nam and Chinese Taipei export their crafts and products to Canada. Working with a network of non-profit and community groups, the project helped the women improve their product quality and connected them with Canadian distributors. For more information, read APEC feature article.
The APEC Digital Opportunity Center (ADOC) was established in 2004 to provide computer skills training to vulnerable rural and urban communities. Over the last decade, over half a million people throughout the APEC region have been trained by ADOC, and almost half are female. Through acquiring digital skills, many participants improved their livelihoods by securing jobs or starting their own business. Read APEC's feature article to find out more.
For other initiatives to promote the inclusion of women in the economy and workforce, click here. For more information, contact: [email protected]
Improving education and human resource development as a key to inclusiveness: The goal of APEC's Human Resource Development Working Group (HRDWG) is to promote the well-being of all people and achieve sustainable and inclusive economic growth in the region. The HRDWG has played an important role in building the region's human capacity and ensuring that all people and communities in the region can participate in the global economy. The HRDWG implements initiatives on education, labor and capacity building to develop human resources.
Vocational Education with Enterprises: This APEC vocational training program has helped individuals to improve their status in society by acquiring new skills and enabling them to participate in the growing economy. The program collaborates with local Japanese affiliated firms on the ground in APEC member economies to provide the training. Over the last eighteen years, the project has trained 16,533 participants in ten APEC economies, including recently in Chile, Indonesia, Mexico, Peru, the Philippines, Thailand and Viet Nam. As a result of the course work, many students either procured better jobs or launched entrepreneurial ventures. For more information, see recent APEC feature article.
For other APEC human resource initiatives, click here.